Important Dates to Remember
12/2 Heritage Boys BB(V) @ Maya HS 5:30 pm – 6:30 pm ARCH GYM 1550 W Colter St 85015

12/2 Renaissance Feast Performance 5:30 pm – 7:30 pm Auditorium

12/3 Renaissance Feast Performance 5:30 pm – 7:30 pm Auditorium

12/6 Heritage GBB (V) @ Dream City 6:00 pm – 7:00 pm Dream City Christian School 21000 N 75th Ave 85308

12/7 Heritage Boys BB (JV) @ Basis Chandler 5:00 pm – 6:00 pm BASIS – Chandler 4825 S Arizona Ave 85248

12/7 Heritage Boys BB (V) @ Basis Chandler 7:00 pm – 8:00 pm BASIS – Chandler 4825 S Arizona Ave 85248

12/7 Heritage Orchestra Concert 6:00 pm – 7:00 pm First United Methodist Church of Mesa, 15 E 1st Ave 85210 Livestream LINK

12/7 Heritage Band Concert 7:30 pm – 9:00 pm Heritage Auditorium Livestream LINK

12/8 Heritage GBB @ Maya HS 5:30 pm – 6:30 pm ARCH (Arizona Recreation Center for the Handicap) GYM 1550 W Colter St 85015

12/8 Heritage Football Banquet 7:00 pm – 8:00 pm Auditorium

12/9 Heritage Boys BB(JV) vs PHH Prep 5:00 pm – 6:00 pm Mesa InterStake Center, 830 E 2nd Ave 85204

12/9 Heritage Boys BB(V) vs Heritage Maricopa 7:00 pm – 8:00 pm Interstake Center 830 E 2nd Ave 85204

12/9 Musical, Parent Meeting 6:00 pm – 6:45 pm

12/9 Arts Retreat Parent Meeting  7:00 pm – 7:30 pm Room 3

12/10 Winter Formal December 10, 2021

12/11 Music Theatre: Act I Performance 7:00 pm – 9:00 pm
A NOTE FROM Mrs. Udall:
Dear Heritage families,
The holiday season is upon us and our semester will end in only two weeks!
Teacher Retirements: We have several teachers leaving us in December. Letters were sent out to all 7th, 8th, 11th, and 12th grade families communicating these changes as it directly impacts scholars in their classes.  We understand that change is hard and appreciate your cooperation as we put pieces in place to ensure all scholars continue to receive an outstanding education.
Please don't hesitate to reach out if you have any questions.
Vaunie Capps is retiring after 17 years as our 7th grade English teacher.
Rick Bryson is retiring after 5 years as our U.S. Government/Economics teacher.
Seth Chambers, our Latin II teacher, is leaving.
Winter Formal will be held on Friday, December 10 at the Wright House. Scholars and their guests are expected to uphold Heritage dress and grooming standards.
Formal dance attire from the handbook:
Young men should wear suits, tuxedos, or collared shirts, ties, and slacks
Dresses are to have sleeves. Shawls may not be used in place of sleeves, and any bolero or shrug-type jacket should not be removed during the dance, including for pictures.
Necklines must not reveal cleavage.
The backs of dresses should be above mid-back.
Midriffs should not be revealed.
All dresses must come to the knee, in the front and the back, when sitting or standing.
No jeans.
If your scholar is bringing a date who does not attend Heritage, a guest pass must be filled out and turned in to Ms. Seaman, by Thursday, December 9.
Also, tickets will not be sold at the door. They can be purchased every day during lunch next week.
Bell Schedule: It looks like there will not be any changes to our bell schedule in the near future. We will continue to start school at 7:45 a.m. and end at 3:40 p.m. Thank you for making the needed adjustments in your schedules.
We do need your help on getting scholars to school on time. Each morning, we have a long line of scholars who arrive tardy. We'd like to solve this problem. Any ideas? Meloney Rogers, who tracks our attendance, will be sending out letters to those who have excessive tardies. I will set up appointments with families to see how we can help.
Finishing the year:
Open Enrollment for next year continues through December 31, 2021. If you have friends, neighbors, or siblings of current scholars who want to attend Heritage, invite them to get their applications in before the end of the year!
Please check your scholars' grades in PowerSchool today. We don't like families to be surprised when their scholars fail classes. To pass a class at Heritage, a 70% or better is needed. Letters will go out this week to all families whose scholars are failing one or more classes. Please reach out to teachers if you have concerns. If your scholar needs academic support, our teachers have tutoring hours established. I know many scholars come early or stay after school each day for tutoring.
Fees for 2nd semester classes will be assessed next week. Log into MySchoolBucks to see your invoices for class fees. Fees can be paid between December 6 – January 3.  All fees are due by the end of the school day on Monday, January 3, 2022.
2nd semester schedules can be found in PowerSchool.
Some scholars carry around very heavy backpacks. Lockers are available. Check in with the front desk to get a locker.
We remain vigilant in our sanitizing and cleaning protocols to keep all scholars, faculty and staff safe.
We love your support and feedback. It helps us improve every day.
Happy Holidays,
Heidi
FREE TUTORING AVAILABLE! (Everyone needs help now and then.)
Need a little help preparing for finals?  The National Honors Society (NHS) will be in
ROOM 19 
Dec. 2 AND Dec. 19 from 3:45 – 5:00
Help available in all core classes!
OPEN ENROLLMENT NOW OPEN!
ENDS Dec. 31, 2021
Sibling applications received after the deadline will be placed on the waitlist.
HOW TO MAKE AN ECA DONATION
Need to pay an invoice but want to use ECA dollars?  DO NOT pay the invoice directly.
Once we receive the donation, we will apply it to the open invoice indicated on the donation form.
Please print or save the attached instructions for future use.  We cannot retroactively change payments to be ECA donations.
Questions?  email: mesaregistrar@heritageacademyaz.com or call the front desk at 480-969-5641.
Thank you.
SOFTBALL CLINIC: Register by Dec. 10th
Dec. 17th 5pm – 7:30pm
Dec. 18th 9am – 11:30am
Ellsworth Field: 830 E. 2nd Ave. 85204
Register: kristylavbab@gmail.com for registration form
Text: 480-238-8721 with questions
COST: $35/DAY ; $60/WEEKEND ; 2 OR MORE SIBLINGS $50/WEEKEND PER PLAYER
ORDER LUNCHES AND HAVE THEM DELIVERED
No Fees, order online, no minimum orders, variety of meals.
Spring Semester:
Monday: Firehouse Subs
Tuesday: Panda Express
Wednesday: Streets of New York
Renaissance Feast Dec. 2nd & Dec. 3, 2021
Come one, come all to our Musical Banquet Hall. Enjoy an evening of beautiful music, a farcical comedy, and a 3 course Christmas Feast!
$45 per person or $80 for two

Puerto Rico March 7, 2022 -March 12, 2022
Included:
Round-trip transportation / Sightseeing tours and site visits
All hotels with private bathroom  / Breakfast and dinner daily
Lunch on day 4 / Full-time tour director
Overnight security chaperone / Tour Diary™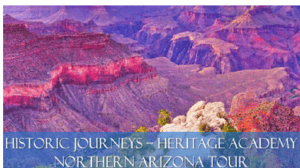 JH NORTHERN ARIZONA TOUR:
WHEN: April 27 & 28
COST: $400(includes transportation, hotel 1 night, 2 breakfasts, 2 lunches, 2 dinners, admission to all locations)
Visiting: Grand Canyon, Bearizona, Lowell Observatory, Sunset Crater, Walnut Canyon National Monument, Pink Jeep Tour in Sedona Questions? Contact Carrie Strong: carrie.stro@heritageacademyaz.com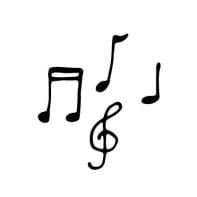 PERFORMING ARTS TOUR:
WHEN: April 28th – 30th
COST: $549(includes: 2-Roundtrip deluxe motorcoach, 2 nights at hotel (including breakfast), 2 dinners, 1-day park pass to Disneyland, Music Workshop)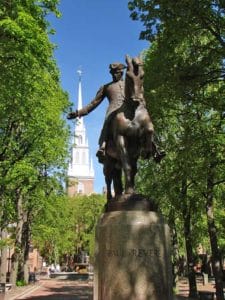 NEW YORK & BOSTON LIBERTY TOUR (SPRING 2022):
WHEN: March 7th-12th
COST: $2,100(includes: Airfare, hotel rooms (quad occupancy), five full breakfasts, four dinners, one lunch, and all entrance fees)
BUSINESS ADS IN THE YEARBOOK SALE!
Purchase a Yearbook Business Ad  for $100.
Size 2.125 x 2.75 quarter of a page.
We can use your design, or we can design one for you.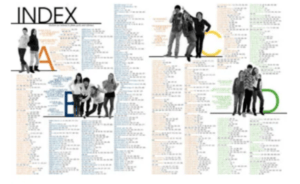 INDEX LETTERS SALE!
Do you want to be featured in this year's yearbook Index? Have your picture next to the letter of your last name.
Limited quantities available. Get yours now! Just $10 a letter!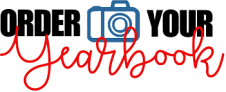 YEARBOOKS ON SALE NOW!
Login to your MySchoolBucks account
Go to the Store page / Select Yearbook
Price is $50 
Senior ads also available in the Store (limited quantities available!)
GRADUATION 2022 ORDER YOUR CAP & GOWN
ORDER BY PHONE 1-800-567-8367
ORDER IN PERSON -JOSTENS LOCAL OFFICE: 14827 N. Cave Creek Rd. Phoenix, Al   85032 Monday – Friday/ 9:00am – 5:00pm
Do you shop at Amazon? 
A percentage of every purchase could be going toward our school if you check out during your transaction at Smile.Amazon.com  instead of the normal amazon site. Do good while shopping and check out with Smile.Amazon.com every time you shop!
Schedule an appointment to meet with Mr. Brown, College Relations Manager Click HERE !