Important Dates to Remember
12/9 Heritage Boys BB(JV) vs PHH Prep 5:00 pm – 6:00 pm Mesa InterStake Center, 830 E 2nd Ave 85204

12/9 Heritage Boys BB(V) vs Heritage Maricopa 7:00 pm – 8:00 pm Interstake Center 830 E 2nd Ave 85204

12/9 Musical, Parent Meeting 6:00 pm – 6:45 pm

12/9 Arts Retreat Parent Meeting  7:00 pm – 7:30 pm Room 3

12/10 Winter Formal December 10, 2021

12/11 Music Theatre: Act I Performance 7:00 pm – 9:00 pm

12/13 Jr & High Drama Informal Performance 4:00 pm – 5:00 pm

12/14 Heritage GBB @ Imagine Surprise 5:30 pm – 6:30 pm Mesa InterStake Center, 830 E 2nd Ave 85204

12/14 Heritage Boys BB (V) vs Maya HS 7:30 pm – 8:30 pm Mesa InterStake Center, 830 E 2nd Ave 85204

12/14 Heritage Choir Concert 6:30 pm – 8:30 pm First United Methodist Church of Mesa, 15 E 1st Ave 85210 Livestream Link: https://youtu.be/ujbL5u_exR0

12/15 Jr & High Drama Informal Performance 4:00 pm – 5:00 pm

1/3 SCHOOL RESUMES CLASSES START 7:45AM 
A NOTE FROM Mrs. Udall:
Hi Parents, What a wonderful week at Heritage! We enjoyed incredible performances from our musical theater, bands, and orchestras. Winter sports are also underway. Lots happening around here as we prepare for finals next week. One more week and we can step back and dedicate some time to our families during the holiday season.
Shout out to our wonderful PTO who shows up every day to sell snacks to our scholars. Cup-o-Noodles is popular right now with the weather change.  Also a shoutout to Mr. Renard who continues to support the cleaning/sanitizing effort for our campus.
Updates:
1. We're excited to welcome our newest Heritage employee – Stephanie Campos – a SPED Instructional Aide. Next semester, she will be working with our JH Scholars under the direction of Kerri Walker.
2.Winter Formal is Friday, December 10.We expect all scholars and their guests to be dressed in Heritage appropriate formal wear and follow our dress and grooming standards.
3. There is still room if anyone is interested in signing up for the Liberty Tour during Spring Break. As you consider this opportunity, know that New York continues to require vaccinations.
This week as I sat at the orchestra concert and looked around, I felt humbled by your support. The Heritage family is an impressive group of families, scholars, and teachers. I feel lucky to be a part of it.
Happy Holidays!
Heidi
FREE TUTORING AVAILABLE! (Everyone needs help now and then.)
Need a little help preparing for finals?  The National Honors Society (NHS) will be in
ROOM 19 
Dec. 9 from 3:45 – 5:00
Help available in all core classes!
OPEN ENROLLMENT NOW OPEN!
ENDS Dec. 31, 2021
Don't delay! Apply now! Front desk staff are here Monday – Thursday 7:30-4 for assistance until Dec. 16.  We will be unavailable over the break to help with applications.
Sibling applications received after the deadline will be placed on the waitlist. 
FEES DUE BY 1/3/2022: MAKE AN ECA DONATION OR ACCOUNT CREDIT TO PAY FOR FEES
Need to pay an invoice but want to use ECA dollars?  DO NOT pay the invoice directly.
Once we receive the donation, we will apply it to the open invoice indicated on the donation form.
Want to pay with account credit? Email mesaregistrar@heritageacademyaz.com with FIRST AND LAST NAME of scholar and what fee(s) you would like to pay.
Please print or save the attached instructions for future use.  We cannot retroactively change payments to be ECA donations.
Questions?  email: mesaregistrar@heritageacademyaz.com or call the front desk at 480-969-5641.
Thank you.
SOFTBALL CLINIC: Register by Dec. 10th
Dec. 17th 5pm – 7:30pm
Dec. 18th 9am – 11:30am
Ellsworth Field: 830 E. 2nd Ave. 85204
Register: kristylavbab@gmail.com for registration form
Text: 480-238-8721 with questions
COST: $35/DAY ; $60/WEEKEND ; 2 OR MORE SIBLINGS $50/WEEKEND PER PLAYER

Puerto Rico March 7, 2022 -March 12, 2022
Included:
Round-trip transportation / Sightseeing tours and site visits
All hotels with private bathroom  / Breakfast and dinner daily
Lunch on day 4 / Full-time tour director
Overnight security chaperone / Tour Diary™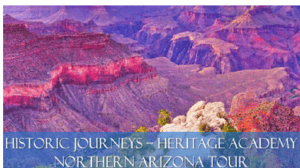 JH NORTHERN ARIZONA TOUR:
WHEN: April 27 & 28
COST: $400(includes transportation, hotel 1 night, 2 breakfasts, 2 lunches, 2 dinners, admission to all locations)
Visiting: Grand Canyon, Bearizona, Lowell Observatory, Sunset Crater, Walnut Canyon National Monument, Pink Jeep Tour in Sedona Questions? Contact Carrie Strong: carrie.stro@heritageacademyaz.com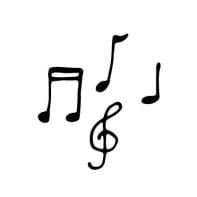 PERFORMING ARTS TOUR:
WHEN: April 28th – 30th
COST: $549(includes: 2-Roundtrip deluxe motorcoach, 2 nights at hotel (including breakfast), 2 dinners, 1-day park pass to Disneyland, Music Workshop)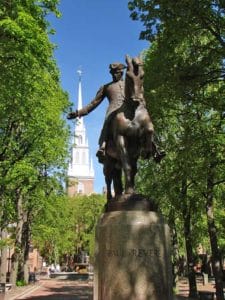 NEW YORK & BOSTON LIBERTY TOUR (SPRING 2022):
WHEN: March 7th-12th
COST: $2,100(includes: Airfare, hotel rooms (quad occupancy), five full breakfasts, four dinners, one lunch, and all entrance fees)
BUSINESS ADS IN THE YEARBOOK SALE!
Purchase a Yearbook Business Ad  for $100.
Size 2.125 x 2.75 quarter of a page.
We can use your design, or we can design one for you.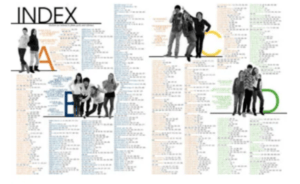 INDEX LETTERS SALE!
Do you want to be featured in this year's yearbook Index? Have your picture next to the letter of your last name.
Limited quantities available. Get yours now! Just $10 a letter!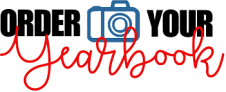 YEARBOOKS ON SALE NOW!
Login to your MySchoolBucks account
Go to the Store page / Select Yearbook
Price is $50 
Senior ads also available in the Store (limited quantities available!)
GRADUATION 2022 ORDER YOUR CAP & GOWN
ORDER BY PHONE 1-800-567-8367
ORDER IN PERSON -JOSTENS LOCAL OFFICE: 14827 N. Cave Creek Rd. Phoenix, Al   85032 Monday – Friday/ 9:00am – 5:00pm
Do you shop at Amazon? 
A percentage of every purchase could be going toward our school if you check out during your transaction at Smile.Amazon.com  instead of the normal amazon site. Do good while shopping and check out with Smile.Amazon.com every time you shop!
Schedule an appointment to meet with Mr. Brown, College Relations Manager Click HERE !