All things SENIORS!
Senior Activities for Class of 2021 
First Semester:
senior assassin: begins sept. 28 @ 12:00 am
senior personal portraits: october 2, 7:00 am-7:30 pm
senior lake day: october 17, Butcher Jones Beach, 1:00-5:00 pm, snacks and games
homecoming pre-game tailgate party: october 22nd, 5pm in the Heritage courtyard
homecoming football game: october 22, 7:00 pm
Homecoming dance: october 23, 8:00-11:00 pm @ the school
Senior meeting Tue. Oct 27, 2020 11:20pm – 11:50pm in  the Multipurpose Room
senior retake personal portraits: november 13, 7:00 am-5:00 pm
senior group picture: november 18,
11:18-11:48
1st senior barbecue: November 19, the ballroom room during lunch
winter formal: december 11, 8:00-11:00 pm @ the wright house
senior v.s. faculty softball (or kickball) game: second semester, date & time TBD
senior lock in: january 14, 8:00-12:00 pm in the auditorium
sadies: february 4, 8:00-11:00 pm
2nd senior barbecue: march 25, the ballroom room during lunch
PROM: april 9, 8:00-11:00 pm
senior sunset: may 8 @ saguaro lake, time TBD
senior dinner: may 15, auditorium, senior video and yearbook signing, 5:00 pm
last senior barbecue/tie dye shirts: may 18, the ballroom room during lunch (tie dye station on the field)
graduation: may 19, 6:30-9:00 pm @ mesa convention center
senior trip: post-graduation, details TBD
Senior Pictures
Here is the letter that went to each of your homes this summer: 
Dear Students and Parents of the Class of 2021:
Your senior year will be filled with exciting opportunities and memories you'll treasure for a lifetime. I'd like to take a moment to congratulate the Class of 2021 in advance, and share some important information. 
Prestige Portraits by Lifetouch has been selected as our official senior photographer for the Class of 2020. To provide you with the most convenient and hassle-free experience, we are excited to share that Prestige will be bringing the senior photography studio experience here to the school. On Friday, October 02, 2020 Prestige will be set up in the Auditorium photographing senior photos. Here's what to expect:
Prestige will send out an additional communication notifying you of your appointment time.

Senior Photo Experience:

Complimentary Photo Session

Poses in your Yearbook Outfit

For your official yearbook photo it is required you be in Professional or Dressy attire

Poses in Cap & Gown 

NOTE: You must be dressed in compliance with the school dress code.

Additional upgraded sessions will be available and explained in your next communication.

Proofs will be mailed and emailed to you about 3 weeks after your photography session.

You will be able to easily view and select your yearbook image online.

Yearbook images and all photo orders will be automatically retouched.  

Your yearbook image selection will be sent directly to the school for you.
***Please note- you must be photographed by Prestige for your official yearbook picture***
Wishing you all the best for a successful senior year, 
Mrs. Heidi Udall, Principal
If you have ANY questions please contact Lifetouch. Email: Prestigesr@Lifetouch.com   Phone: (480) 296-2880
RETAKES! Senior Retakes are Nov 13, 2020 7am – 5pm. Seniors need to call for an appointment. Prestige: 1-800-736-4775
Senior Dinner
Typically in May. More info coming in March
Lunch Info
There are many great places to eat lunch near campus. The most affordable of them would be the cafe on the 8th floor of the Mesa Public Schools office building down the road. Menu's will be posted monthly as we receive them.
Cap & Gown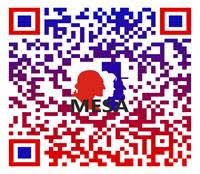 Jostens is the new vendor for cap & gowns for graduation
Graduation
Graduation is TBD. More info coming January 2021.
Seniors, we need your transcripts to count for graduation. Contact Ms. Seaman if you have questions/concerns