Important Dates to Remember
4/11  All-State Festival @ NAU

4/12  All-State Festival @ NAU

4/13  All-State Festival @ NAU

4/15  Tri-University Presentation (ASU, NAU, UofA)   11:15 am – 12:10 pm

 

4/16  PTO  6:00 pm – 7:00 pm

4/18 -4/20 West Side Story (tickets) 

 

4/24 – 4/25  Jr. High Science & History Tour

April 24, 2019 @ 5:30 am – April 25, 2019 @ 6:30 pm

4/24  Semester At Sea Presentation (grades 9-12)  11:45 am – 12:10 pm

4/24   Talent Show AUDITIONS    3:45 pm – 6:30 pm

4/25  Senior BBQ Lunch  11:17 am – 12:17 pm

4/30  Class Piano Recital  3:45 pm – 5:15 pm
A Note From Dr. Moore:
We are all excited to see the musical this year, West Side Story.  Tickets are on sale ( buy tickets here) and check out the calendar for more information.  Have a great weekend!
All scholars NEW to Dual Enrollment need to complete the admission process
by May 23.
If you need assistance with the admission process, you can schedule an appointment at the following link 
https://hamesa.com/studentsql-advising/
  or contact Mrs. Weiler aweiler@heritageacademyaz.com.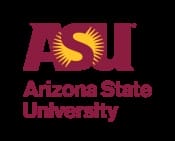 Tri-University Presentation (ASU, NAU, UofA)
April 15, 2019 @ 11:15 am – 12:10 pm
Arizona State University, Northern Arizona University and the University of Arizona are coming together to ensure you and your family are well informed about the opportunities and resources available to you. As your public universities, they are working together to ensure YOU find your best college fit. We are excited to invite you to a Tri-University presentation.
Learn: 
how to navigate the college admission process
about scholarships and financial aid
information about each university
WEST SIDE STORY (School Edition) Musical:
Thursday, April 18 at 7:00 pm
Friday, April 19 at 3:00 pm
Friday, April 19 at 7:00 pm
Saturday, April 20 at 3:00 pm
Saturday, April 20 at 7:00 pm
* Tickets are on sale HERE
Tickets are $11.50 online, and student rush tickets are $8 at the door. 
* Concessions will be available for purchase.
Come early to check out the Heritage Art & Digital Imaging Displays!
*Children under 6 should not attend

Are you currently taking Dual Enrollment courses or planning to this Fall? 
The Maricopa Grant Application for Tuition Assistance during the 2019-20 school year is now available.
Approved applications will be awarded on a first-come, first-served basis (up to 9 credits).
Semester at Sea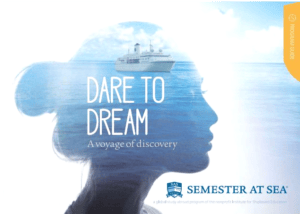 Go to class while sailing the sea, watch the sunset over the Indian Ocean or stare up at the Mediterranean stars. Whether in class, studying, or engaging in shipboard activities, you're always a few steps away from friends, the ocean and a global perspective.
Join us for a "Lunch and Learn" presentation during the High school lunch period on Wednesday, April 24.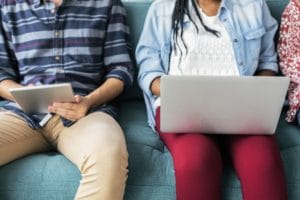 As the digital age continues to grow, we realize the importance of keeping your scholars safe while using the computers at school.
The Acceptable Use Policy was reviewed with your scholar during English class on Wednesday and Thursday.  In addition, they were sent home with a form requiring signatures (Click HERE for the form). Please review the policies and have your scholar return the signed document next week.
Contact Dr. Moore or Ms. Seaman if you have any questions.