Important Dates to Remember
4/18 -4/20 West Side Story (tickets) 

 

4/22  Paris Tour Parent Meeting 6:00 pm

4/24 – 4/25  Jr. High Science & History Tour

April 24, 2019 @ 5:30 am – April 25, 2019 @ 6:30 pm

4/24  Semester At Sea Presentation (grades 9-12)  11:45 am – 12:10 pm

4/24   Talent Show AUDITIONS    3:45 pm – 6:30 pm

4/25  Senior BBQ Lunch  11:17 am – 12:17 pm

4/30  Class Piano Recital  3:45 pm – 5:15 pm
A Note From Dr. Moore:
I hope to see you at one of the performances this weekend for West Side Story.  Tickets are on sale ( buy tickets here) and check out the calendar for more information.  Have a great weekend!
WEST SIDE STORY (School Edition) Musical:
Thursday, April 18 at 7:00 pm
Friday, April 19 at 3:00 pm
Friday, April 19 at 7:00 pm
Saturday, April 20 at 3:00 pm
Saturday, April 20 at 7:00 pm
* Tickets are on sale HERE
Tickets are $11.50 online, and student rush tickets are $8 at the door. 
* Concessions will be available for purchase.
Come early to check out the Heritage Art & Digital Imaging Displays!
*Children under 6 should not attend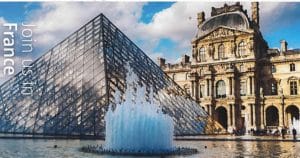 Spring time Paris Tour Parent Meeting!
April 22, 2019 @ 6:00 pm
We are excited to offer a new tour experience for our scholars.
Join us on Monday at 6 pm to learn more about this exciting new venture!
All scholars NEW to Dual Enrollment need to complete the admission process
by May 23.
If you need assistance with the admission process, you can schedule an appointment at the following link 
https://hamesa.com/studentsql-advising/
  or contact Mrs. Weiler aweiler@heritageacademyaz.com.
Heritage Academy's Twenty-First Annual American History Excursion
Boston, Lexington, Concord, Plymouth, New York City
Monday, October 7 – Saturday, October 12, 2019 – (6 days / 5 nights)
More information HERE  and at the front desk.
Are you currently taking Dual Enrollment courses or planning to this Fall? 
The Maricopa Grant Application for Tuition Assistance during the 2019-20 school year is now available.
Approved applications will be awarded on a first-come, first-served basis (up to 9 credits).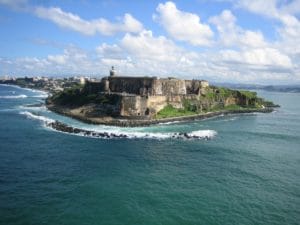 Heritage Academy's First Trip to Puerto Rico!
San Juan Cathedral, Capitol Building, El Yunque Rainforest, Rio Camuy Caves
and so much more!
Information HERE!
Monday, March 9 – Saturday, March 14, 2020 –  (6 days / 5 nights)
Semester at Sea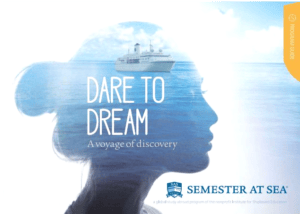 Go to class while sailing the sea, watch the sunset over the Indian Ocean or stare up at the Mediterranean stars. Whether in class, studying, or engaging in shipboard activities, you're always a few steps away from friends, the ocean and a global perspective.
Join us for a "Lunch and Learn" presentation during the High school lunch period on Wednesday, April 24.
Our newest Hero!
On April 11 Colton Reese and his wife welcomed
their baby girl!  Mom and baby are doing wonderful.
Read All About it!
Heritage Gazette is now online at heritagegazette.com.
A scholar created/generated/produced newspaper!
Read about the ballroom  dance showcase, one scholars' views on group projects, how was Hawaii? and so much more!

Price of the year books is now $55.
Yearbooks are available for pre-order at the front desk or online:
Click HERE to make a payment and your order is placed!
Now accepting applications for the 2019/20 school year.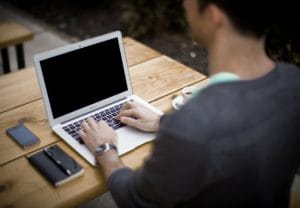 All applications must be complete  in order to be eligible for a seat offer.  The lottery has been run and invitations have been sent.
If you need help scanning in your documents, please bring them to the office and we will be happy to scan them for you.  There are also scanning aps available for most smartphones.   Don't hesitate to call (480-969-5641), email (mesaregistrar@heritageacademyaz.com) or come in if you need help or have questions.
NOTE: only NEW scholars need to apply. Current scholars are all set for next school year!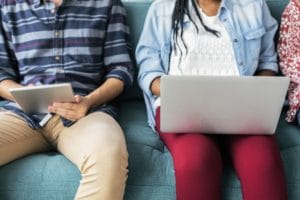 As the digital age continues to grow, we realize the importance of keeping your scholars safe while using the computers at school.
The Acceptable Use Policy was reviewed with your scholar during English class on Wednesday and Thursday.  In addition, they were sent home with a form requiring signatures (Click HERE for the form). Please review the policies and have your scholar return the signed document next week.
Contact Dr. Moore or Ms. Seaman if you have any questions.