Heritage Academy's mission statement:
We are dedicated to youth, their growth and development, and believe in building sound character through strong families, strong communities, and a strong nation.
While teaching the academic disciplines, Heritage Academy is dedicated to instilling into the minds and hearts of our youth knowledge of and respect for the ideals and values of the great men and women of history, including those who founded the American nation.
As they gain an appreciation of these people of accomplishment, they will be ready to provide the selfless service to their fellow citizens and to their country which will be required in the coming years to assist in restoring America's greatness.
Heritage Academy exists to this end.
Important Dates to Remember
9/01 2022 Talent Show 4:00 pm – 6:00 pm Talent Show (hosted by Dance Co.)

9/05 2022 No School Labor Day 

9/06 2022 No School Labor Day 

9/08 2022 Senior BBQ 11:15 am – 12:15 pm Multipurpose Room

9/12 – 9/15 2022 Constitution Week 

9/15 2022 Dollars for Duds 

9/15 2022 NHS Induction Ceremony 7:00 pm – 8:30 pm Auditorium Mesa 85205
A NOTE FROM Mrs. Udall:
Dear Heritage Families,
Happy Labor Day Weekend. We hope you stay safe and enjoy some downtime with your families (kind of ironic considering the holiday is called "Labor Day").
I want to give you an update on our safety practices. This week we had a fire drill. Scholars received verbal instructions in their classes. Our drill gave us an opportunity to practice the instructions. If there is ever a fire on campus, we gather in the public parking lot just west of the school. Scholars line up with their classes and congregate according to buildings. See the map below.
Our drill in September will be to practice a "shelter in place".
Thank you for trusting us to educate your children. We love our scholars!
Sincerely,
Heidi Udall, Principal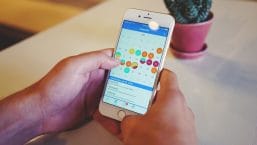 MARK YOUR CALENDARS!
No school for Labor Day Weekend
Monday Sept. 5
Tuesday Sept. 6
VOLUNTEERS NEEDED! Sept. 7 & 8
Hello Heritage Family Friends!
We need a few spectacular volunteers to help us accomplish the visual and hearing assessments for our scholars! It's easy! It's fun and you get the chance to do some community good! Sign up today!
Questions: Heidi Connelly heidi.connelly@heritageacademyaz.com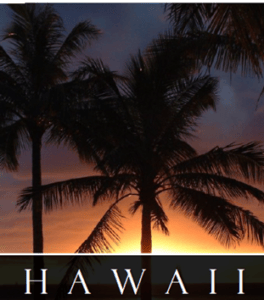 Heritage Performing Arts Hawaii Tour!  Mar 12, 2023 – Mar 17, 2023 
This tour is designed to provide our scholars with some amazing performance-related experiences as well as experiencing the Hawaiian culture at the Polynesian Culture center.  Other sites include: Pearl Harbor memorial, Waimea Falls and the Circle Island tour.
$500 per person September 15, 2022
$500 per person October 15, 2022
$500 per person November 30, 2022
$750 per person January 15, 2023
Balance February 15, 2023
We encourage students to take advantage of Arizona ECA donation opportunities to help pay for tours.
Includes: Airfare, transportation, hotel rooms, breakfast & dinner, and all entrance fees.
Florida Science & Language Trip Canceled BUT Puerto Rico Tour coming SPRING Semester!
Sadly, we were not able to get enough scholars committed to the fall semester Florida tour so we have had to cancel it. However, we are moving forward with the Puerto Rico tour, with a few changes.
The Puerto Rico tour will be moved to Spring semester (spring break) 2023. This will give us more time to recruit students and to stretch out the payment dates. This tour will be open to scholars from all four Heritage Academy campuses, but will be led by teachers from the Gateway and Laveen campuses. We do not yet know what other teachers will be chaperones. We recognize that this tour will conflict with the Performing Arts tour, which is going to Hawaii that same week. We tried to avoid this, but our circumstances would not allow it.
For more information about the Puerto Rico tour, including payment schedule and itinerary, go 
https://hamesa.com/tours/
, and scroll down to the Puerto Rico tour section. There is a link to click for more information.
I am happy to answer any questions you may have regarding the tour.
ALL THE WORLD'S A STAGE!
Our hardworking and talented stage craft crew need some tools to help build the awesome sets used in our school productions.
WISH LIST:
paint brushes & rollers
measuring tapes
squares & speed squares
chalk lines
drill bits
saw blades
screwdrivers
hammers
Any hand or power tools that are no longer being used or just any donated ones would be greatly appreciated.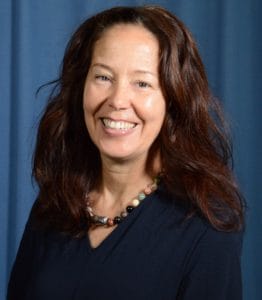 Mrs. Tracy Langston
Tracy Langston is our new General 7th grade math teacher, Resource English, and O & L teacher. She has a bachelor's and master's degree in English from Arizona State University. She has been in and out of the classroom as she raised her three children and spent many years homeschooling them. Ms. Langston is an avid hiker and hikes Camelback Mountain almost every weekend. She also enjoys watching baseball.
Ms. Geniel Oakes 
Geniel Oakes has returned to Heritage as our 7th grade science teacher. She holds a bachelor's degree in Biology Education and a master's degree in Geoscience Education. She loves being in nature and frequently spends time in the White Mountains. Popcorn and Junior Mints are her favorite treat.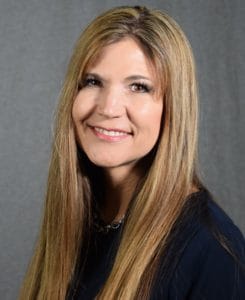 Ms. Tamar Patchett
Tamar Patchett is our new JH Art Teacher. Her father was a sculptor, and she grew up around artists. She graduated from Utah State University with a major in English and minor in Art. While raising her three children, she worked as a graphic artist. Other interests include traveling, painting, and chocolate.

YEARBOOK PRICING!
Missed out last year? Buy the 2021/22 Yearbook HERE limited supplies $30 each!
Want one this year? Buy the 2022/23 Yearbook HERE on sale for $45!
SENIORS: Interested in a senior ad?  Full page: $100; Half page: $50; Quarter page: $25 BUY YOUR SPACE HERE
Also available: BUY INDEX LETTERS HERE  and BUY BUSINESS AD HERE
Questions: Mrs. Melchin kmelchin@heritageacademyaz.com
Class of 2023 Caps & Gowns Order Now!
Jostens' has created graduation packages for your upcoming celebration!
Questions: Perry Spindler perry.spindler@jostens.com  or  Matthew Hatten matt.hatten@jostens.com
Please contact Jostens' directly with any questions. They will have all the answers and will  ensure your order is exactly what you (and your family) want. 
Do you shop at Amazon? 
A percentage of every purchase could be going toward our school if you check out during your transaction at Smile.Amazon.com  instead of the normal amazon site. Do good while shopping and check out with Smile.Amazon.com every time you shop!
Schedule an appointment to meet with Mr. Brown, College Relations Manager Click HERE !