Heritage Academy's mission statement:
We are dedicated to youth, their growth and development, and believe in building sound character through strong families, strong communities, and a strong nation.
While teaching the academic disciplines, Heritage Academy is dedicated to instilling into the minds and hearts of our youth knowledge of and respect for the ideals and values of the great men and women of history, including those who founded the American nation.
As they gain an appreciation of these people of accomplishment, they will be ready to provide the selfless service to their fellow citizens and to their country which will be required in the coming years to assist in restoring America's greatness.
Heritage Academy exists to this end.
Important Dates to Remember
9/12 – 9/15 2022 Constitution Week 

9/15 2022 Dollars for Duds 

9/15 2022 NHS Induction Ceremony 7:00 pm – 8:30 pm Auditorium Mesa 85205

9/20 2022 Choir Concert  6:30 pm – 8:00 pm First United Methodist Church of Mesa
A NOTE FROM Mrs. Udall:
Dear Heritage Families,
Such a short week! I only have a couple of notes:
All standardized test scores were sent home with your scholar last week.  Be sure to ask about them.
Next week we will be celebrating the Constitution with special activities during lunch.  This is always such a fun time to interact with our scholars as we celebrate!
Thank you for trusting us to educate your children. We love our scholars!
Sincerely,
Heidi Udall, Principal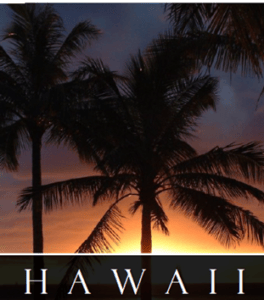 Heritage Performing Arts Hawaii Tour!  Mar 12, 2023 – Mar 17, 2023 
This tour is designed to provide our 9-12th grade scholars with some amazing performance-related experiences as well as experiencing the Hawaiian culture at the Polynesian Culture center.  Other sites include: Pearl Harbor memorial, Waimea Falls and the Circle Island tour.
$500 per person September 15, 2022
$500 per person October 15, 2022
$500 per person November 30, 2022
$750 per person January 15, 2023
Balance February 15, 2023
We encourage students to take advantage of Arizona ECA donation opportunities to help pay for tours.
Includes: Airfare, transportation, hotel rooms, breakfast & dinner, and all entrance fees.
Fine Arts Retreat  Jan. 11 -12, 2023
Advanced scholars from all Heritage Academy campuses enrolled in arts classes and programs may attend the Fine Arts Retreat in January.
Invited scholars will spend three nights and four days (Wed.-Sat.) at Pine Summit Camp located in Prescott, AZ. Scholars will spend two full days in intensive study and rehearsal in preparation for a live performance on Saturday.
Cost: $285 (includes transportation, meals, intensive workshops, extracurricular activities, and lodging at the camp.)
AZ Tax Credit can be used to pay for this!
Sign up today!
$140 due September 23, 2022**
$145 due December 1, 2022**
*Subject to based on enrollment
**No money will be refunded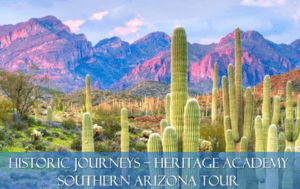 Junior High Southern Arizona Tour April 26 & 27, 2022
Exploring: Tombstone, Queen Mine, Bisbee(including ghost tour), Pima Air & Space Museum, and the Sonoran Desert Museum
Includes: transportation, hotel for 1 night, 2 breakfasts, 2 lunches, and 2 dinners, and admissions to venues
 Payment schedule: $370/person
$123.33 due Nov 1, 2022
$123.33 due Feb 1, 2023
Balance of Tour fee due March 1st, 2023
All payments must be via MySchoolBucks. Do NOT pay invoice directly with ECA funds.
Refund Policy (either tour company or student cancels) Full refund before Dec. 15, 2022. Refund minus $100 between Dec. 16th & Mar. 23rd No refund after March 24, 2023

ALL THE WORLD'S A STAGE!
Our hardworking and talented stage craft crew need some tools to help build the awesome sets used in our school productions.
WISH LIST:
paint brushes & rollers
measuring tapes
squares & speed squares
chalk lines
drill bits
saw blades
screwdrivers
hammers
Any hand or power tools that are no longer being used or just any donated ones would be greatly appreciated.
Class of 2023 Caps & Gowns Order Now!
Jostens' has created graduation packages for your upcoming celebration!
Questions: Perry Spindler perry.spindler@jostens.com  or  Matthew Hatten matt.hatten@jostens.com
Please contact Jostens' directly with any questions. They will have all the answers and will  ensure your order is exactly what you (and your family) want. 
Ms. Cambrie Lucas
Cambrie Lucas is our new crossing guard and full time SPED aide. Cambrie speaks fluent Spanish and grew up dancing. Playing card and board games, traveling, and hanging out with her 23 nieces and nephews fills up her free time. If you want to bring Ms. Campos a treat, buy a doughnut!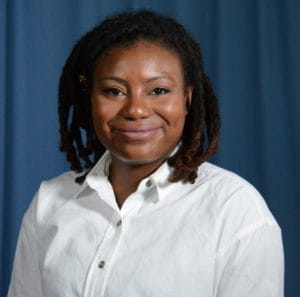 Ms. Stephanie Campos 
Stephanie Campos joined us last January as a full time SPED aide. She teaches our junior high O & L classes. Stephanie grew up in New York City but loves Arizona. On the weekends, she explores our beautiful state and takes care of her garden and chickens.
Mrs. Buffie Meeker
Buffie Meeker is our new choir accompanist. Her children have attended Heritage Academy and her husband's business helps organize our tours. Buffie has taught private piano lessons for over 20 years, and she is now sharing her talents with us. In her spare time, she likes to watch her kids perform their activities and/or play sports. Skor or Heath candy bars are always welcome.

YEARBOOK PRICING!
Missed out last year? Buy the 2021/22 Yearbook HERE limited supplies $30 each!
Want one this year? Buy the 2022/23 Yearbook HERE on sale for $45!
SENIORS: Interested in a senior ad?  Full page: $100; Half page: $50; Quarter page: $25 BUY YOUR SPACE HERE
Also available: BUY INDEX LETTERS HERE  and BUY BUSINESS AD HERE
Questions: Mrs. Melchin kmelchin@heritageacademyaz.com
Do you shop at Amazon? 
A percentage of every purchase could be going toward our school if you check out during your transaction at Smile.Amazon.com  instead of the normal amazon site. Do good while shopping and check out with Smile.Amazon.com every time you shop!
Schedule an appointment to meet with Mr. Brown, College Relations Manager Click HERE !