Jan. 2, 2023 First Day of Spring Semester!
As we  approach the end of the Fall Semester, we want to be sure our Hero families are aware the first day of the Spring semester is Monday, Jan. 2, 2023.
Please keep this start date in mind as you make your holiday plans.
CLICK HERE FOR SHORT ONE PAGE CALENDAR

Heritage Academy's mission statement:
We are dedicated to youth, their growth and development, and believe in building sound character through strong families, strong communities, and a strong nation.
While teaching the academic disciplines, Heritage Academy is dedicated to instilling into the minds and hearts of our youth knowledge of and respect for the ideals and values of the great men and women of history, including those who founded the American nation.
As they gain an appreciation of these people of accomplishment, they will be ready to provide the selfless service to their fellow citizens and to their country which will be required in the coming years to assist in restoring America's greatness.
Heritage Academy exists to this end.
Important Dates to Remember
12/08 2022 The College Funding Coach 6:00 pm – 7:30 pm  Click to register for the virtual event. COLLEGE FUNDING LINK

12/09 2022 Winter Formal  8:00 pm – 11:00 pm The Wright House, 636 W University Dr,85201

12/11 2022 Choir at Arizona Cantilena Chorale downtown Phoenix Call time 3:30; Performance 5:00

12/12 2022 Dance performance during HS lunch 11:45 am – 12:15 pm

12/13 2022 Choir Concert 6:00 pm – 8:00 pm First United Methodist Church of Mesa, 15 E 1st Ave 85210

12/14 2022 Drama Class Performances- JH 3:30 pm – 5:30 pm Auditorium

12/15 2022 Dollars for Duds

12/16- 01/01 2023 NO SCHOOL WINTER BREAK

01/02 2023 FIRST DAY OF SPRING SEMESTER 

01/9 2023 Fees DUE 2nd semester 
A NOTE FROM Mrs. Udall:
Our NHS held a Toys for Duds event today to benefit children in Albania.  I was touched at how many of our families sent in toys and am proud of our Hero families! Stay tuned for pictures and more about this event.
Just one more week until the break, stay focused for Finals week: December 12 – 15
School resumes on Monday, January 2
There are many, many wonderful events happening this week. Seussical the Musical. Orchestra & band concerts. Winter sports. Winter Formal. Thank you for attending these activities. Scholars love to see your support. Check the calendar for details. We'd love to see you there.
Heidi Udall, Principal
The College Funding Coach

Let's face it…most scholars do not get full-ride scholarships to cover the high cost of college.  Join us for an exciting and informative session on how to fund college past what scholarships don't cover.  This event is sponsored by The College Funding Coach.  Click below to register for the virtual event.
TACO BELL FOUNDATON SCHOLARSHIP
The deadline to apply is January 11, 2023 at 5:00 PM PST.

The Live Más Scholarship is for students who are pursuing higher education, preparing for the workforce, or using their passion to ignite change in their communities and beyond. We believe in you – no matter where you are in your journey, whether just recognizing your strengths and developing your passion or bringing it to life and inspiring others to join you.  This program is more than a scholarship. We're not merely a one-off check writer – we're a continued partner and collaborator who'll be there with connections and opportunities throughout your journey to help your passion shine so brightly, it changes the world.
OPEN ENROLLMENT ENDS DEC. 31, 2022!
Any sibling application received after Dec. 31, 2022 will be added to the waitlist.
SIBLINGS OF CURRENT SCHOLARS: If you have a sibling who wants to attend Heritage next year, they must complete the application during the open enrollment period to be included in the lottery. While siblings do receive priority, a completed application MUST be submitted during open enrollment to be eligible for the lottery. 
NEW SCHOLARS –  If you have friends that do not currently attend Heritage but would like to join us next year…they will need to complete the enrollment application.  Any applications received after Dec. 31, 2022, will be added to the waitlist in the order they are submitted.
2ND Semester Course Fees DUE JAN. 9
Spring 2023 fees have been assessed.  Please check your inboxes for invoices or log in to your MySchoolBucks account.  Be sure to add your scholar to your MSB account: click "my students;" click "add a student" to connect the scholar to the account (Refresh the browser and you should be able to see the outstanding balances under "School Invoices.")
Pay Using ECA Tax Credit: do not pay using the link in the invoice. Instead, log into MySchooolBucks > School Store > Donations > View Details OR go to  hamesa.com. Please remember all ECA donations are non-refundable.
PS: if you have not yet paid your suggested annual PTO dues of $20 per family, please consider doing so now.
FREE GIRLS' SOCCER CAMP
Come join our new asst. Soccer coach and learn leadership and team skills.  Camp includes footwork, passing, finishing techniques and games.
WHO: Open to 7-12th grade current scholars
WHERE:  Mountain View Park off Adobe and Lindsey
WHEN: DEC. 19-23 4-5:30
NEEDED: Bring cleats/running shoes and ball if you have one.
Questions? Contact Sawyer Neus (480) 798-7765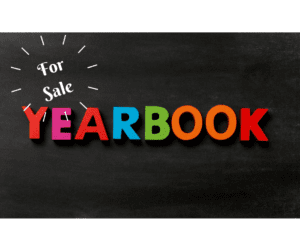 YEARBOOK: Don't get left out! Buy one now!
Missed out last year? Buy the 2021/22 Yearbook HERE limited supplies $30 each!
Want one this year? Buy the 2022/23 Yearbook HERE on sale for $50!
SENIORS: Interested in a senior ad?  Full page: $100; Half page: $50; Quarter page: $25 BUY YOUR SPACE HERE
Also available: BUY INDEX LETTERS HERE  and BUY BUSINESS AD HERE
Questions: Mrs. Melchin kmelchin@heritageacademyaz.com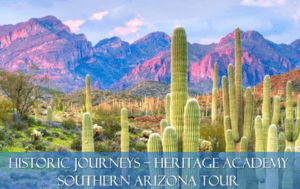 Junior High Southern Arizona Tour April 26 & 27, 2022
Exploring: Tombstone, Queen Mine, Bisbee(including ghost tour), Pima Air & Space Museum, and the Sonoran Desert Museum
Includes: transportation, hotel for 1 night, 2 breakfasts, 2 lunches, and 2 dinners, and admissions to venues
 Payment schedule: $370/person
$123.33 due Nov 1, 2022
$123.33 due Feb 1, 2023
Balance of Tour fee due March 1st, 2023
All payments must be via MySchoolBucks. Do NOT pay invoice directly with ECA funds.
Refund Policy (either tour company or student cancels) Full refund before Dec. 15, 2022. Refund minus $100 between Dec. 16th & Mar. 23rd No refund after March 24, 2023
Class of 2023 Caps & Gowns Order Now!
Jostens' has created graduation packages for your upcoming celebration!
Questions: Perry Spindler perry.spindler@jostens.com  or  Matthew Hatten matt.hatten@jostens.com
Please contact Jostens' directly with any questions. They will have all the answers and will  ensure your order is exactly what you (and your family) want.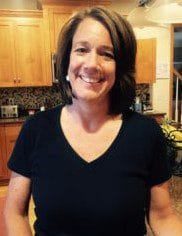 Mrs. Julie Pineda 
It is so great to be back in Arizona and teaching at Heritage Academy! I was raised in Flagstaff, attended the University of Arizona earning a BS in Education, and taught high school math for 8 years in Arizona before moving with my husband and children to the Midwest. We lived in Wisconsin, Michigan, and Illinois and there I taught math for a total of 9 more years after my kids were grown. I love teaching math, but I also have a great appreciation for sports, the arts, and anything else that my scholars (or my own kids) are passionate about. I enjoy seeing my scholars get excited about learning new things and working hard to master a new skill or concept. My favorite math class is Statistics because it is so applicable to our lives and it allows me the opportunity to talk to my scholars about a wide variety of topics. My husband and I have a blended family with 6 children that are scattered all across the country, but no grandkids yet! In my time off I enjoy going to visit my family, bike riding, walking, swimming, paddle boarding, hiking, musicals, museums, reading historical fiction, studying religion, and exploring new places. Someday I want to learn how to bake artisan breads, how to play lacrosse, and how to do my own maintenance on my car. I am a very curious person and I think life is all about asking questions and learning new things. This year I will be teaching Pre-Calculus and Scholar Council. I am looking forward to making Heritage my permanent home and teaching here for many many years..
Mr. Jose Portilla Learn More Here
I was born in Mexico and raised in Texas, I began playing football during my junior year in high school. After overhearing a coach say that I would never amount to anything, I took the personal challenge to prove my coach wrong, and became the first Mexican-born NFL player to ever play in the Super Bowl (Super Bowl XXXIII with the Atlanta Falcons). I played college football for Ricks College and the University of Arizona, where I earned a degree in Visual Communications. I teach art, weight training, PE, football, and basketball. I have instructed the offensive and defensive line at the Heritage Academy Football Camp since 2010, and have been on the football team's coaching staff since 2012, helping to create a heritage of winning, with state championships in 2010-2016. I became the head coach in 2017, leading my team to their 9th state championship appearance in 2018. I was voted CAA Football Coach of the Year after leading my team to an undefeated season and state championship victory in 2019.
Ms. Abigail Radcliffe
Hello, I am Abigail Radcliffe and I will be teaching 10th grade English. I have earned a BA in Communication with minors in Writing and Peace and Justice Studies from Marian University and an MFA in Creative Writing from Butler University. My immediate background is in preschool and elementary education, so I am very much looking forward to teaching a more advanced and rigorous curriculum to our high schoolers. Aside from teaching, I enjoy training for and racing in half marathons and full marathons, writing poetry, and reading.
Do you shop at Amazon? 
A percentage of every purchase could be going toward our school if you check out during your transaction at Smile.Amazon.com  instead of the normal amazon site. Do good while shopping and check out with Smile.Amazon.com every time you shop!
COLLEGE CORNER 
Seniors – don't forget to schedule your senior 1-on-1 meeting with Mr. Brown. 
You can scan the QR code outside Mr. Brown's office or click here.
COLLEGE FUNDING WORKSHOP: BEYOND SCHOLARSHIPS
Join Bob Brown, college coach, at the Dec. 8th workshop.
Learn what resources are available in addition to scholarships to help pay for college.

FAFSA INFORMATION!
12th grade is the time to apply for admission to college and to apply for federal student aid by filling out the Free Application for Federal Student Aid (FAFSA®) form. Opens Oct. 1.  Check out goingmerry.com for a more user-friendly application, plus, there are thousands of scholarship opportunities.  Just complete your profile.
Complete the FAFSA form even if you believe your child won't qualify for any free federal aid. Many colleges will require FAFSA if you are getting any aid directly from the school. In addition, your family circumstances may change due to divorce, death or medical issues and you can appeal to the school due to the change in circumstance.