Jan. 2, 2023 First Day of Spring Semester!
As we  approach the end of the Fall Semester, we want to be sure our Hero families are aware the first day of the Spring semester is Monday, Jan. 2, 2023.
Please keep this start date in mind as you make your holiday plans.
CLICK HERE FOR SHORT ONE PAGE CALENDAR

Heritage Academy's mission statement:
We are dedicated to youth, their growth and development, and believe in building sound character through strong families, strong communities, and a strong nation.
While teaching the academic disciplines, Heritage Academy is dedicated to instilling into the minds and hearts of our youth knowledge of and respect for the ideals and values of the great men and women of history, including those who founded the American nation.
As they gain an appreciation of these people of accomplishment, they will be ready to provide the selfless service to their fellow citizens and to their country which will be required in the coming years to assist in restoring America's greatness.
Heritage Academy exists to this end.
Important Dates to Remember
12/01 2022 Drama Class Performances 3:30 pm – 5:30 pm

12/03 2022 Choir at Arizona Cantilena Chorale St. Mary's Basilica call time 3:30 performance 5:00

12/05 2022 Chamber Orchestra at Mesa Temple  7:00 pm – 7:45 pm Mesa Temple, 101 S Lesueur 85204

12/06 2022 Orchestra Concert 6:00 pm – 7:30 pm First United Methodist Church of Mesa 85210

12/06 2022 Band Concert 7:30 pm – 9:30 pm Auditorium

12/08 2022 Late work Deadline for 1st semester

12/08 2022 The College Funding Coach 6:00 pm – 7:30 pm  Click to register for the virtual event. COLLEGE FUNDING LINK

12/08 2022 Chamber/Concert Choir at Mesa Temple 7:00 pm Mesa Arizona Temple, 101 S Lesueur, AZ 85204

12/09 2022 Chamber/Concert Choir at Mesa Temple 7:45 pm Mesa Arizona Temple, 101 S Lesueur, AZ 85204

12/09 2022 Winter Formal  8:00 pm – 11:00 pm The Wright House, 636 W University Dr,85201

12/11 2022 

Choir at Arizona Cantilena Chorale downtown Phoenix Call time 3:30; Performance 5:00
A NOTE FROM Mrs. Udall:
I hope you all had a wonderful Thanksgiving with your families.
Just a few reminders:
Semester 1 late work deadline is Thursday, December 8. Your teacher will let you know if they do not accept late work.
Finals week: December 12 – 15
School resumes on Monday, January 2
I am truly grateful for our families and scholars.
Heidi Udall, Principal
COLLEGE FUNDING WORKSHOP: BEYOND SCHOLARSHIPS
Join Bob Brown, college coach, at the Dec. 8th workshop.
Learn what resources are available in addition to scholarships to help pay for college.
OPEN ENROLLMENT ENDS DEC. 31, 2022!
SIBLINGS OF EXISTING SCHOLARS: If you have a sibling who wants to attend Heritage next year, they must complete the application during the open enrollment period to be included in the lottery. While siblings do receive priority, a completed application MUST be submitted during open enrollment to be eligible for the lottery. Any sibling application received after Dec. 31, 2022 will be added to the waitlist.
NEW SCHOLARS –  If you have friends that do not currently attend Heritage but would like to join us next year…they will need to complete the enrollment application.  Any applications received after Dec. 31, 2022, will be added to the waitlist in the order they are submitted.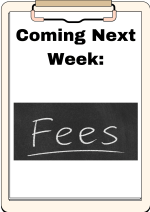 2ND Semester Course Fee Information
All elective fees will be assessed NEXT WEEK.
Payment MUST be received by Jan. 9, 2023
Be sure to add your scholar to your MSB account:
click "my students;" click "add a student" to connect the scholar to the account (Refresh the browser and you should be able to see the outstanding balances under "School Invoices.")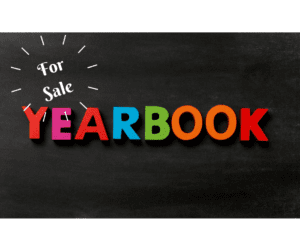 YEARBOOK: Don't get left out! Buy one now!
Missed out last year? Buy the 2021/22 Yearbook HERE limited supplies $30 each!
Want one this year? Buy the 2022/23 Yearbook HERE on sale for $50!
SENIORS: Interested in a senior ad?  Full page: $100; Half page: $50; Quarter page: $25 BUY YOUR SPACE HERE
Also available: BUY INDEX LETTERS HERE  and BUY BUSINESS AD HERE
Questions: Mrs. Melchin kmelchin@heritageacademyaz.com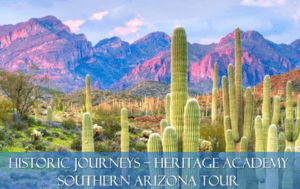 Junior High Southern Arizona Tour April 26 & 27, 2022
Exploring: Tombstone, Queen Mine, Bisbee(including ghost tour), Pima Air & Space Museum, and the Sonoran Desert Museum
Includes: transportation, hotel for 1 night, 2 breakfasts, 2 lunches, and 2 dinners, and admissions to venues
 Payment schedule: $370/person
$123.33 due Nov 1, 2022
$123.33 due Feb 1, 2023
Balance of Tour fee due March 1st, 2023
All payments must be via MySchoolBucks. Do NOT pay invoice directly with ECA funds.
Refund Policy (either tour company or student cancels) Full refund before Dec. 15, 2022. Refund minus $100 between Dec. 16th & Mar. 23rd No refund after March 24, 2023
Class of 2023 Caps & Gowns Order Now!
Jostens' has created graduation packages for your upcoming celebration!
Questions: Perry Spindler perry.spindler@jostens.com  or  Matthew Hatten matt.hatten@jostens.com
Please contact Jostens' directly with any questions. They will have all the answers and will  ensure your order is exactly what you (and your family) want. 
Mr. Eric Parker Learn More Here
I earned a B.A. in Mathematics Education at ASU and my Masters of Education degree in curriculum & instruction through GCU.  I have been teaching at Heritage for 10 years now with a few prior years at other schools.  I love teaching the college level math classes and challenging the students to think.  It really is a pleasure to teach and interact with these wonderful young men and women and to help them to challenge themselves to grow intellectually as well as personally.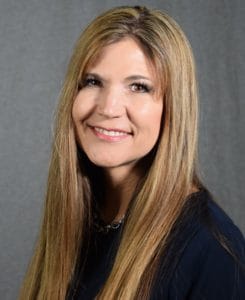 Ms. Tamar Patchett 
I have lived in Mesa, AZ since my husband and I moved here in 1994, and now consider AZ home. I was raised within the creative circles of the arts as the daughter of a Montana fine artist: Zak Zakovi.  I obtained my degree in Technical Writing and Graphic Design (English & Art from Utah State University). I have worked in the graphic arts designing and producing all kinds of publications. I've designed and created/published hard and soft cover books.
Graphic Design became a part-time endeavor during our 3 children's formative years, and this allowed 19 years of involvement in Mesa Public Schools teaching and organizing the Art Masterpiece and Literacy programs at O'Connor Elementary, our neighborhood elementary school. I went on to substitute teach throughout Mesa for MPS and the Learning Foundation for Performing Arts in Gilbert, AZ and have held several professional positions within MPS.
I'm thrilled to share my love and respect for the arts with my scholars. We will learn together!
Mr. Greg Phelps Learn More Here
I have been here at Heritage for 19 years and wouldn't want to be anywhere else. I received both my BS degree in Elementary Education and my Masters Degree in Educational Leadership from Northern Arizona University. I have a SEI certification and am licensed by the state of Arizona to teach 7th and 8th grade. When I have free time I enjoy being with my wife and 6 children. I enjoy playing most sports and like to watch college football games. I also like to read and study about American history, and Theology, and Languages.
Do you shop at Amazon? 
A percentage of every purchase could be going toward our school if you check out during your transaction at Smile.Amazon.com  instead of the normal amazon site. Do good while shopping and check out with Smile.Amazon.com every time you shop!
COLLEGE CORNER 
Seniors – don't forget to schedule your senior 1-on-1 meeting with Mr. Brown. 
You can scan the QR code outside Mr. Brown's office or click here.
COLLEGE FUNDING WORKSHOP: BEYOND SCHOLARSHIPS
Join Bob Brown, college coach, at the Dec. 8th workshop.
Learn what resources are available in addition to scholarships to help pay for college.

FAFSA INFORMATION!
12th grade is the time to apply for admission to college and to apply for federal student aid by filling out the Free Application for Federal Student Aid (FAFSA®) form. Opens Oct. 1.  Check out goingmerry.com for a more user-friendly application, plus, there are thousands of scholarship opportunities.  Just complete your profile.
Complete the FAFSA form even if you believe your child won't qualify for any free federal aid. Many colleges will require FAFSA if you are getting any aid directly from the school. In addition, your family circumstances may change due to divorce, death or medical issues and you can appeal to the school due to the change in circumstance.