Important Dates to Remember
5/3  Prom 8:00 pm – 11:00 pm  Mesa Country Club

5/4  Ballroom Dress Rehearsal 9:00 am – 4:00 pm  Multi-Purpose Room

5/7  Spring Choir Concert 6:00 pm – 9:00 pm
First United Methodist Church

5/9  Talent Show  7:00 pm – 8:00 pm

5/10 6 pm Dance Concert & at 8:30 pm Ballroom Showcase

5/14  AP Calculus Exam  8:00 am – 3:30 pm

5/14  Spring Instrumental Concert  6:00 pm – 9:00 pm
First United Methodist Church of Mesa, 

5/15  Senior Dinner  5:00 pm – 6:30 pm  Auditorium

5/16  Yearbook Signing Party  3:30 pm – 5:00 pm  Auditorium

5/21  Choir Awards Night  5:00 pm – 7:00 pm

5/21 PTO Meeting 6:00 pm – 7:30 pm 

5/23  Last Day of Classes 

5/23  Graduation  7:00 pm – 8:00 pm  Mesa Convention Center, 263 N Center St, Mesa, AZ 85201, USA  Located in Centennial Hall
A Note From Dr. Moore:
We are coming up on the end of the school year, just keep your focus a few more weeks and then you can enjoy your summer.  Prom is tomorrow night, have a great time!

Yearbooks will be arriving soon! Be sure and purchase yours before they are sold out!
Cost $55 at the front at the front desk or online:
Click HERE to make a payment and your order is placed!
Come enjoy an evening of dance presented by Heritage Academy! Two back to back concerts featuring the dance and ballroom students. The dance concert will premiere the works of the dance director; Emily May, four senior dance distinctions, and select student choreography. Our seniors earning dance distinctions are Anna Braden, Jadelyn Hyde, Allison Sarko and Shaleen Shaver. In support of the mission statement of Heritage Academy, the dance program strives to develop strong character through an enthusiasm for the rigors and potentials of expression in the art form of dance. Christine Kenney, ballroom director, provides a vibrant and energetic Ballroom Showcase. This will be an evening bursting with youthful innovation and engagement not to be missed!
Tickets will be available for purchase at the Mesa Arts Center box office or online at www.mesaartscenter.com starting Monday, May 6th. They are $10 regular, $8 with student ID and $8 each for groups of three or more.
Changes are coming!
Beginning this fall (August 2019) all scholars must wear a PE uniform.  These shirts & shorts  must be purchased through Educational Outfitters.
Click
HERE
to view and order the uniforms.
All scholars NEW to Dual Enrollment need to complete the admission process
by May 23.
If you need assistance with the admission process, you can schedule an appointment at the following link 
https://hamesa.com/studentsql-advising/
  or contact Mrs. Weiler aweiler@heritageacademyaz.com.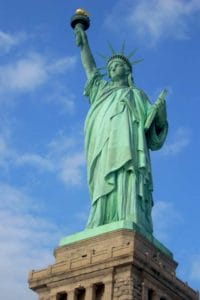 Heritage Academy's Twenty-First Annual American History Excursion
Boston, Lexington, Concord, Plymouth, New York City
Monday, October 7 – Saturday, October 12, 2019 – (6 days / 5 nights)
More information HERE  and at the front desk.
Are you currently taking Dual Enrollment courses or planning to this Fall? 
The Maricopa Grant Application for Tuition Assistance during the 2019-20 school year is now available.
Approved applications will be awarded on a first-come, first-served basis (up to 9 credits).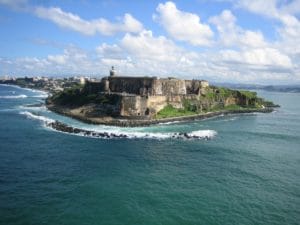 Heritage Academy's First Trip to Puerto Rico!
San Juan Cathedral, Capitol Building, El Yunque Rainforest, Rio Camuy Caves
and so much more!
Information HERE!
Monday, March 9 – Saturday, March 14, 2020 –  (6 days / 5 nights)
Semester at Sea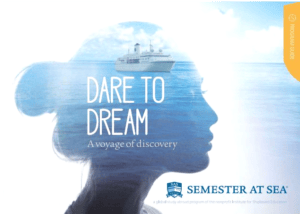 Go to class while sailing the sea, watch the sunset over the Indian Ocean or stare up at the Mediterranean stars. Whether in class, studying, or engaging in shipboard activities, you're always a few steps away from friends, the ocean and a global perspective.
Visit the website or see the brochure for more information: https://www.semesteratsea.org/
Our newest Hero!
 Announcing the birth of:
                               Roswitha Johanna Brigitta Dietz-Russell
Born on April 16th at 6:31 pm and measuring 8 lbs 12 ounces and 20 3/4 inches.
Her name means "strong honor" and is the name of a Medieval Classicist who wrote influential poetry. The pronunciation of her name is "Rose–wee–tha".
Nora is super excited about her new role as big sister and we are thrilled about our new addition to the family!
Raffaella Dietz
Read All About it!
Heritage Gazette is now online at heritagegazette.com.
A scholar created/generated/produced newspaper!
Read about the ballroom  dance showcase, one scholars' views on group projects, how was Hawaii? and so much more!
Now accepting applications for the 2019/20 school year.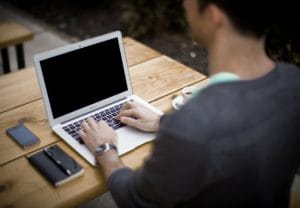 All applications must be complete  in order to be eligible for a seat offer.  The lottery has been run and invitations have been sent.
If you need help scanning in your documents, please bring them to the office and we will be happy to scan them for you.  There are also scanning aps available for most smartphones.   Don't hesitate to call (480-969-5641), email (mesaregistrar@heritageacademyaz.com) or come in if you need help or have questions.
NOTE: only NEW scholars need to apply. Current scholars are all set for next school year!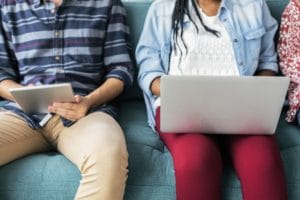 As the digital age continues to grow, we realize the importance of keeping your scholars safe while using the computers at school.
The Acceptable Use Policy was reviewed with your scholar during English class on Wednesday and Thursday.  In addition, they were sent home with a form requiring signatures (Click HERE for the form). Please review the policies and have your scholar return the signed document next week.
Contact Dr. Moore or Ms. Seaman if you have any questions.