Important Dates to Remember
1 / 20 Civil Rights Day – No School

1/ 21  Broadway Bound/Auditorium  3:45 pm – 5:45 pm

1/ 21  Boys V BB @ Glenview College Prep  5:30 pm

1/ 21  PTO Meeting  6:00 pm – 7:30 pm Room #1

1/ 21  Incoming Freshman Dual Enrollment Parent Meeting 6:00 pm – 7:00 pm

1/ 22  ASU – Next Steps Meeting (Mesa) 8:00 am – 12:00 pm

1/ 22  Broadway Bound/Auditorium  3:45 pm – 5:45 pm

1/ 22  JH Team #2 (7th grade) basketball game 4:45 pm – 6:00 pm

1/ 22  Boys JV BB @ Heritage Maricopa  6:00 pm – 6:00 pm

1/ 23  Broadway Bound/Auditorium  3:45 pm – 5:45 pm

1/ 23  JH Team #2 (7th grade) Basketball game  4:30 pm – 6:00 pm

1/ 23  JH Team #1 (8th grade) Basketball game  4:30 pm – 6:00 pm

1/ 23  Boys JH BB (H) vs Imagine at East Mesa  4:30 pm – 4:30 pm

1/ 23  Boys JV BB @ East Valley for Christ 5:30 pm – 6:30 pm

1/ 23  JH Team #2 (7th grade) Basketball game 4:30 pm – 6:00 pm

1/ 23  Boys V BB @ East Valley Athletic for Christ @ 7:00 pm

1/ 23  Girls V BB @ East Valley for Christ  8:30 pm

1/24-1/25 Regional Auditions Choir/ Orchestra/Band 9:00 am – 5:00 pm

1/24 Broadway Bound/Drama 8:00 am – 9:00 pm 

1/24 Broadway Bound Rehearsals 8:00 am – 9:00 pm
A NOTE FROM DR. MOORE:
Hello Heroes, I hope to see you at one of the basketball games this week!  Don't forget we are closed Monday, Jan. 20 for Civil Rights day.
Tuesday is double half day, so remember to bring all your class materials!
Have a fantastic long weekend!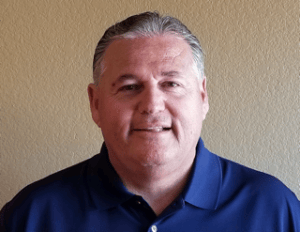 We are excited to welcome Fred Martinez as our new Athletic Director!
Mr. Martinez has his BS as well as years of coaching experience in football and basketball.  He served as an athletic director for many years at both the junior high and high school levels in Southern California.
If you have questions or want to just say "Welcome to Heritage!", he can be reached at fred.martinez@heritageacademyaz.com
Congratulations to our Geo Bee Champions:
1st Place – Andrew Meyers
2nd Place – Londann Ray
3rd Place – Owen Anderson
Please give these scholars a shout out when you see them!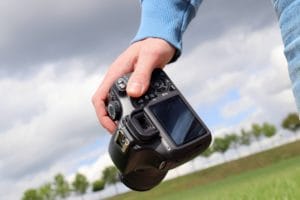 New Scholar Picture Day!
Wednesday, January 22 8am to 9am
New to Heritage this semester?  Be sure to come prepared to have your picture taken for the yearbook (buy one HERE)  and your ID card.
OPEN ENROLLMENT 
for siblings and non-siblings
be sure to submit applications by the
Deadline: Jan. 31, 2020
Create an account https://heritageacademy.schoolmint.net/welcome
OR
Login https://heritageacademy.schoolmint.net/signin  and add/edit an applicaiton on the family profile.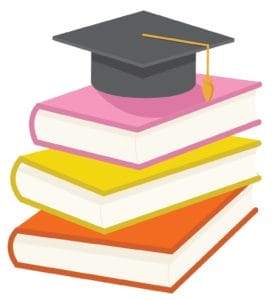 What will you take next year?  
Take a look at the course registration sheets!
Class Registration starts next week!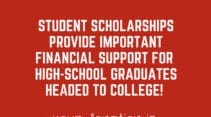 Each year we award scholarships to our hardworking scholars.
Last year we donated over $8,500.  We would like to increase this
to help scholars continue their education.
In honor of our 25th Anniversary, we are asking for a $25 donation and
all donations are tax deductible.  If you would like to participate,
you can donate
HERE 
.  Thank you!
Announcement 1: 
Dual Enrollment Spring Registration – DUE by January 31
Spring registration is now open for dual enrollment courses through Rio Salado. Mrs. Weiler is assisting scholars with registration January 8 and 9. The last day to enroll in classes is January 31. For questions and assistance contact Mrs. Weiler:
at 480-390-4381 or aweiler@heritageacademyaz.com
Dual Enrollment Parent Information Night – Tuesday, January 21, 6:00 – 7:00pm
Parents and scholars, would you like to learn more about the Dual Enrollment program at Heritage Academy? Did you know that your scholar can complete an Associate's Degree by graduation? To learn more, please join me at your school's Dual Enrollment parent meeting.
Announcement 3: January 22
Seniors, have you been accepted to ASU or are you still working on your application? Meet with your ASU Freshman admissions representative to learn more about the "Next Steps". Discuss things such as deposits, housing, scholarships, etc. Don't miss it! 
Schedule your ONE-on-ONE appointment NOW!
Questions? 
Contact Anna Weiler
Please contact Anna Weiler at 480-390-4381 or aweiler@heritageacademyaz.com
Do you shop at Amazon? 
A percentage of every purchase could be going toward our school if you check out during your transaction at Smile.Amazon.com  instead of the normal amazon site. Do good while shopping and check out with Smile.Amazon.com every time you shop!
Class of 2020 – Senior Planning Meetings
Mrs. Weiler will be working closely with your family this year to assist your senior with post-graduation goals.
Schedule your Senior Meeting now using the following link:
https://hamesa.com/studentsql-advising/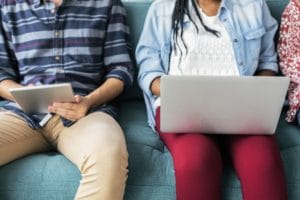 As the digital age continues to grow, we realize the importance of keeping your scholars safe while using the computers at school.
Each scholar must abide by the Acceptable Use Policy .  All returning scholars signed the form last year, and new scholars signed one upon accepting a seat. If you would like to review the form, click HERE.   Contact Dr. Moore or Ms. Seaman if you have any questions.