Important Dates to Remember
5/14  Spring Instrumental Concert  6:00 pm – 9:00 pm
First United Methodist Church of Mesa, 

5/15  Senior Dinner  5:00 pm – 6:30 pm  Auditorium

5/16  Yearbook Signing Party  3:30 pm – 5:00 pm  Auditorium

5/21  Choir Awards Night  5:00 pm – 7:00 pm

5/21 PTO Meeting 6:00 pm – 7:30 pm 

5/23  Last Day of Classes 

5/23  Graduation  7:00 pm – 8:00 pm  Mesa Convention Center, 263 N Center St, Mesa, AZ 85201, USA  Located in Centennial Hall
Do you shop at Amazon?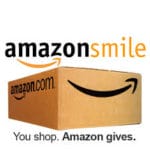 A percentage of every purchase could be going toward our school if you check out during your transaction at Smile.Amazon.com  instead of the normal amazon site. Do good while shopping and check out with Smile.Amazon.com every time you shop!
Earn an Associates Degree while at Heritage Academy!
Do you want to learn how to maximize your early college credits?
How about ways to save time and money toward your bachelor's degree?
Appointments are available every other Monday (2:00-4:00 pm) SIGN UP HERE. Please contact Anna Weiler at 480-390-4381 or aweiler@heritageacademyaz.com
Click edit button to change this text.