Important Dates to Remember
11/29 & 11/30 & 12/1 Fall Play & Art Show  Thurs: 7PM(seated by 6:45), Fri: 7PM, Sat: 2PM

12/5  Football Banquet  5:30 – 8:00 

12/7  Winter Formal 8:00 – 11

12/11 Holiday Choir Concert

12/18  Holiday Instrumental Concert

12/20 Spirit Day  ;  Faculty Lunch

12/21  1/07 2019 Winter Break No School  FIRST DAY OF SCHOOL Monday Jan. 7, 2019

1/07 2019   FIRST DAY OF SPRING SEMESTER 
A Note From Dr. Moore:
I am excited to announce that we are an A rated school!  This is a direct result of all the hard work our scholars and teachers have put in this past year. I applaud their hard work and dedication!  And to all of our families, we greatly appreciate your support and dedication. 
If you are interested in attending our school, applications will be accepted until Jan. 31, 2019.  Click HERE to apply.
Now, for a little relaxation, I hope you can join us tonight, Friday (7pm) or Saturday (2pm) for the play Murder's in the Heir!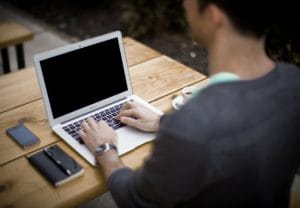 Open Enrollment has begun!
November 17, 2018 to January 31, 2019. 
Enrollment is open to both siblings and non-siblings.  All applications MUST be complete and received by Jan. 31, 2019 in order to be eligible for the lottery.   The lottery will run in Feb. 2019.
If you need help scanning in your documents, please bring them to the office and we will be happy to scan them for you.  There are also scanning aps available for most smartphones.   Don't hesitate to call (480-969-5641), email (mesaregistrar@heritageacademyaz.com) or come in if you need help or have questions.
!

Tap into your inner Sherlock Holmes and join us for a hilarious night of Whodunit!
Thursday, Nov 29 @ 7pm/ Friday, Nov 30 @ 7pm/ Saturday, Dec 1 @ 2pm
Tickets can be purchased at the door, before the show. 
$5 per Adult. $3 per Student.
HERITAGE THEATER AUDITORIUM ~ 32 S Center St, Mesa, AZ 85210
Winter Formal Dance: the Snow Ball!!!!
Where
:  
Garden Ballroom @ The Wright House, 636 W University Dr, Mesa, AZ 85201, USA
Price
: 
$15 
per ticket AVAILABLE AT THE FRONT DESK (guest passes required for non-Heritage students)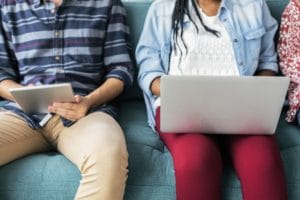 As the digital age continues to grow, we realize the importance of keeping your scholars safe while using the computers at school.
The Acceptable Use Policy was reviewed with your scholar during English class on Wednesday and Thursday.  In addition, they were sent home with a form requiring signatures (Click HERE for the form). Please review the policies and have your scholar return the signed document next week.
Contact Dr. Moore or Ms. Seaman if you have any questions.