Important Dates to Remember
11/11 VETERANS DAY NO SCHOOL 

11/13 Heritage Football vs TBA State Semi-Final 4:00 pm – 5:00 pm Thunderbird High School, 1750 W Thunderbird Rd  85023

11/15 Alston Piano Recital 3:45 pm – 4:15 pm Instrumental room

11/15 Phelps Piano Recital 4:00pm Choir Room

11/16 Phelps Piano Recital 4:00 pm Instrumental Room

11/17 Phelps Piano Recital4:00 pm Instrumental Room

11/18 Phelps Piano Recital 4:00 pm Instrumental Room

11/18 Cross Country Banquet 5:30 pm – 8:30 pm Auditorium

11/19 Heritage GBB @ Ville de Marie 5:15 pm – 6:15 pm Mesa Education Center 855 W 8th Ave 85210

11/19 Heritage Boys BB (V) @ Ville de Marie  7:15 pm – 8:15 pm Mesa Education Center 855 W 8th Ave 85210

11/19 Dance concert  6:00 pm – 8:00 pm Mesa Art Center

11/19 Ball Room Showcase 8:30 pm – 10:00 pm Mesa Arts Center

11/23 Special Dollars for Duds Fundraiser
A NOTE FROM Mrs. Udall:
Dear Heritage Families,
Please welcome our newest Heritage employee – Heidi Connelly. Jessica Nichols will be leaving us at the end of the semester and Heidi will join Meloney Rogers at the front desk. You may recognize Heidi as she is a Heritage parent and has helped us out by livestreaming many of our events. We are thrilled she has agreed to join the Heritage family, and we are happy Jessica will be able to spend more time with her family.
This week we honor our Veterans. On Monday in Citizenship classes, scholars wrote letters to Veterans, Wounded Warriors, First Responders, and military families. Ask your scholar about their letter. We are also practicing gratitude this month by writing in gratitude journals. If you come on campus, stop by the front foyer to see our wall full of "gratitude leaves".
A few items this week –
Winter Formal will be held on Friday, December 10 at the Wright House for sophomore, juniors, and seniors. If your scholar wants to bring a guest, they must pick up a guest pass from Ms. Seaman and return it by Thursday, December 9 to her.  No guest passes will be collected at the dance, and tickets will not be sold at the door. All scholars and guests attending the dance are required to follow Heritage Academy's dress code.

From the Handbook: Dances Heritage hosts a variety of traditional high school dances throughout the year. Chaperones will strictly ensure that these guidelines are followed and will ask participants to conform before being admitted to the dance.
Dresses are to have sleeves. Shawls may not be used in place of sleeves, and any bolero or shrug-type jacket should not be removed during the dance, including for pictures.
Necklines must not reveal cleavage.
The backs of dresses should be above mid-back.
Midriffs should not be revealed.
All dresses must come to the knee, in the front and the back, when sitting or standing.
No jeans.
Young men should wear suits, tuxedos, or collared shirts, ties and slacks.
Finals will be given the week of December 13. Teachers have been asked to not give finals early. If your scholar is sick the week of finals, please work with teachers to determine how to make up those tests after the break.
For those new to Heritage, we do not send out report cards. The end of semester grades in PowerSchool communicates your scholar's grades. Grades will be finalized on Monday, December 20.
For those who have been at Heritage for many years, you will notice a change this year with final grades at the end of semester. We no longer have pluses or minuses (i.e. B+, A-). We have shifted to straight grades (A,B,C,D) and a 5.0 GPA scale for honors/DE classes.
It is Open Enrollment season – now until December 31, 2021. Make sure to submit an application for all siblings who are not currently enrolled and want to join us next year.
Fees will be assessed in December for next semester's classes and all fees will be due by Monday, January 3.
Last call for any schedule changes second semester. Scholars should fill out a slip at the front desk to request a change. Ms. Seaman will communicate with scholars if she has any questions about the changes. Thank you for following this procedure.
Parents, please sign in at the front desk. It is our job to keep scholars safe, and we need to know who is on our campus.
As the weather cools (hopefully), scholars start to wear hoodies and other jackets. The dress code allows outerwear for scholars to be solid red (not maroon), white (not cream), and navy blue with no writing or logos unless it's Heritage spirit wear.
If you have a SENIOR,

Make sure to order a navy cap & gown if you don't already have one. Red & white will no longer be used. On the website, you can order directly through Jostens 602-765-7337.
If your senior wants to be in the yearbook, please make sure they have their portrait taken through Prestige (a branch of Lifetouch). Kathie Melchin, the yearbook adviser has details.
Please check in to make sure your scholar is passing their classes. We want all our seniors to graduate!
Just like the scholars, I am practicing gratitude this month. This week, I am grateful for the professional and dedicated teachers we have on our campus.
Gratefully,
Heidi
HOW TO MAKE AN ECA DONATION
Need to pay an invoice but want to use ECA dollars?  DO NOT pay the invoice directly.
Once we receive the donation, we will apply it to the open invoice indicated on the donation form.
Please print or save the attached instructions for future use.  We cannot retroactively change payments to be ECA donations.
Questions?  email: mesaregistrar@heritageacademyaz.com or call the front desk at 480-969-5641.
Thank you.
OPEN ENROLLMENT NOW OPEN!
ENDS Dec. 31, 2021
Sibling applications received after the deadline will be placed on the waitlist.
HERITAGE ACADEMY DANCE CONCERT Friday Nov. 19 at 6pm
This concert features performances from the Heritage Academy scholars in dance. Dance Distinctions will be premiered by Bridgett Holman and Diana Stapley. Dances include guest performances by Heritage Academy teachers, student choreography, guest performances from children in Mexico, and choreography by Mrs. May.
Renaissance Feast Dec. 2nd & Dec. 3, 2021
Come one, come all to our Musical Banquet Hall. Enjoy an evening of beautiful music, a farcical comedy, and a 3 course Christmas Feast!
$45 per person or $80 for two

Puerto Rico March 7, 2022 -March 12, 2022
Included:
Round-trip transportation / Sightseeing tours and site visits
All hotels with private bathroom  / Breakfast and dinner daily
Lunch on day 4 / Full-time tour director
Overnight security chaperone / Tour Diary™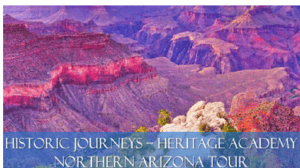 JH NORTHERN ARIZONA TOUR:
WHEN: April 27 & 28
COST: $400(includes transportation, hotel 1 night, 2 breakfasts, 2 lunches, 2 dinners, admission to all locations)
Visiting: Grand Canyon, Bearizona, Lowell Observatory, Sunset Crater, Walnut Canyon National Monument, Pink Jeep Tour in Sedona Questions? Contact Carrie Strong: carrie.stro@heritageacademyaz.com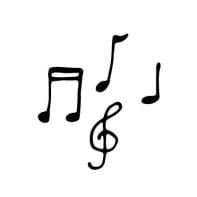 PERFORMING ARTS TOUR:
WHEN: April 28th – 30th
COST: $549(includes: 2-Roundtrip deluxe motorcoach, 2 nights at hotel (including breakfast), 2 dinners, 1-day park pass to Disneyland, Music Workshop)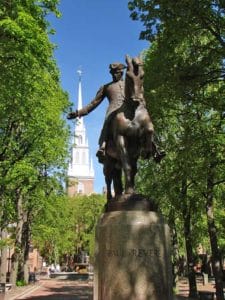 NEW YORK & BOSTON LIBERTY TOUR (SPRING 2022):
WHEN: March 7th-12th
COST: $2,100(includes: Airfare, hotel rooms (quad occupancy), five full breakfasts, four dinners, one lunch, and all entrance fees)
Missed out on your Senior Portrait?
Contact: Prestige Photography at 480-296-2880 BEFORE mid November.
4925 E. Bell Rd.  Glendale, AZ  85308
BUSINESS ADS IN THE YEARBOOK SALE!
Purchase a Yearbook Business Ad  for $100.
Size 2.125 x 2.75 quarter of a page.
We can use your design, or we can design one for you.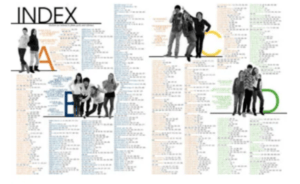 INDEX LETTERS SALE!
Do you want to be featured in this year's yearbook Index? Have your picture next to the letter of your last name.
Limited quantities available. Get yours now! Just $10 a letter!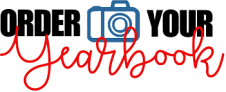 YEARBOOKS ON SALE NOW!
Login to your MySchoolBucks account
Go to the Store page / Select Yearbook
Price is $50 
Senior ads also available in the Store (limited quantities available!)
GRADUATION 2022 ORDER YOUR CAP & GOWN
ORDER BY PHONE 1-800-567-8367
ORDER IN PERSON -JOSTENS LOCAL OFFICE: 14827 N. Cave Creek Rd. Phoenix, Al   85032 Monday – Friday/ 9:00am – 5:00pm
Do you shop at Amazon? 
A percentage of every purchase could be going toward our school if you check out during your transaction at Smile.Amazon.com  instead of the normal amazon site. Do good while shopping and check out with Smile.Amazon.com every time you shop!
Schedule an appointment to meet with Mr. Brown, College Relations Manager Click HERE !