Important Dates to Remember
10/ 28 SCOCO Jr. High Activity  5:00 pm – 7:00 pm Starfighters Arcade, 4840 E Jasmine St #102, 85205

10/ 29 Heritage Cross Country Invitational 4:00 pm – 5:00 pm

10/ 29 Heritage FB @ Imagine at Surprise  7:00 pm – 7:30 pm Ottawa University Spirit Field – Field 14440 W Tierra Buena Ln Surprise 85374

11/ 4 CAA Football Playoffs TBA

11/ 4 Fall Play- Murder Mystery at the Murder Mystery  7:00 pm – 9:00 pm Heritage Mesa Auditorium

11/ 5 Fall Play- Murder Mystery at the Murder Mystery  7:00 pm – 9:00 pm Heritage Mesa Auditorium

11/6 Fall Play- Murder Mystery at the Murder Mystery 3:00 pm – 5:00 pm AND 7:00 pm – 9:00 pm Heritage Mesa Auditorium

11/6 Cross Country State Meet 4:45 pm – 5:45 pm Glendale Heroes Regional Park, 83rd Avenue and, Bethany Home Rd, Glendale, 85303

11/10 Cans for Duds Bring 2 cans for tops and 2 cans for bottoms (instead of dollars) to donate to a local food bank

11/11 VETERANS DAY NO SCHOOL 

11/12 Senior Portrait Makeup Day 
A NOTE FROM Mrs. Udall:
Dear Heritage Families,
Thank you again for the many ways you support our campus. We love our Heritage families and appreciate the wonderful scholars we get to teach each day.
Great things are happening on campus in the classrooms and we continue to perform our sanitizing routine to ensure the health of our scholars. Ms. Seaman and I spend a lot of time observing our teachers, and we have incredible instructors. We've seen scholars building and programming robots, labeling and learning parts of the skeleton, reading The Tempest, practicing math facts, learning about The Day of the Dead in Spanish class, etc.
Next week our arts department will be on display. Thursday – Saturday Honors Drama will be performing our Fall Play Murder Mystery at the Murder Mystery. Tickets can be purchased through our website under "Events." Art from our scholars will also be on display in Room 1 to browse before and after the play.
In Athletics, our girls swim team earned the state championship last week. The boys swim team placed third. Our girls volleyball program and JH girls basketball have also wrapped up their seasons. Next week, our cross-country teams will compete at state and the tackle football team will begin state playoffs.
We hope your family has a safe and fun Halloween weekend.
All my best,
Heidi Udall, Heritage Mesa Principal
Fall Play Nov. 4-6
Play starts at 7pm Nov. 4, 5, & 6
NOV. 6 matinee starts at 3pm
Adult: $8
Scholars and children under 12: $5
Missed out on your Senior Portrait?
Contact: Prestige Photography at 480-296-2880 BEFORE mid November.
4925 E. Bell Rd.  Glendale, AZ  85308
Picture Retake pictures available for purchase.
Contact: Life Touch
Use code: EVTVCJ3W6
FINE ARTS RETREAT:
WHEN: Jan. 5-8
COST: $250 (includes transportation, meals, workshops, activities and lodging)
Advanced scholars enrolled in arts classes and programs may attend the Fine Arts Retreat in January.
Three nights and four days (Wed.-Sat.) at Emmanuel Pines Camp located in Prescott, AZ.   Scholars will spend two full days in intensive study and rehearsal in preparation for a live performance on Saturday. Questions? Contact Anna Phelps: aphelps@heritageacademyaz.com

Puerto Rico March 7, 2022 -March 12, 2022
Included:
Round-trip transportation / Sightseeing tours and site visits
All hotels with private bathroom  / Breakfast and dinner daily
Lunch on day 4 / Full-time tour director
Overnight security chaperone / Tour Diary™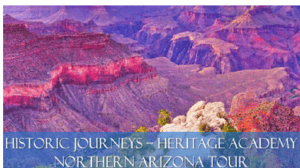 JH NORTHERN ARIZONA TOUR:
WHEN: April 27 & 28
COST: $400(includes transportation, hotel 1 night, 2 breakfasts, 2 lunches, 2 dinners, admission to all locations)
Visiting: Grand Canyon, Bearizona, Lowell Observatory, Sunset Crater, Walnut Canyon National Monument, Pink Jeep Tour in Sedona Questions? Contact Carrie Strong: carrie.stro@heritageacademyaz.com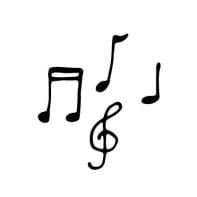 PERFORMING ARTS TOUR:
WHEN: April 28th – 30th
COST: $549(includes: 2-Roundtrip deluxe motorcoach, 2 nights at hotel (including breakfast), 2 dinners, 1-day park pass to Disneyland, Music Workshop)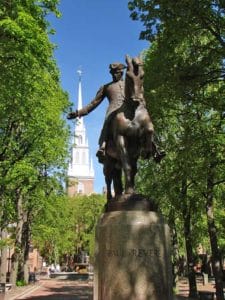 NEW YORK & BOSTON LIBERTY TOUR (SPRING 2022):
WHEN: March 7th-12th
COST: $2,100(includes: Airfare, hotel rooms (quad occupancy), five full breakfasts, four dinners, one lunch, and all entrance fees)
BUSINESS ADS IN THE YEARBOOK SALE!
Purchase a Yearbook Business Ad  for $100.
Size 2.125 x 2.75 quarter of a page.
We can use your design, or we can design one for you.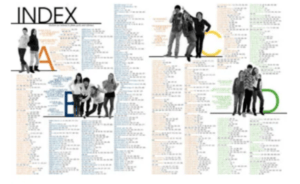 INDEX LETTERS SALE!
Do you want to be featured in this year's yearbook Index? Have your picture next to the letter of your last name.
Limited quantities available. Get yours now! Just $10 a letter!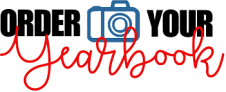 YEARBOOKS ON SALE NOW!
Login to your MySchoolBucks account
Go to the Store page / Select Yearbook
Price is $50 
Senior ads also available in the Store (limited quantities available!)
GRADUATION 2022 ORDER YOUR CAP & GOWN
DEADLINE: NOV. 1, 2021
ORDER BY PHONE 1-800-567-8367
ORDER IN PERSON -JOSTENS LOCAL OFFICE: 14827 N. Cave Creek Rd. Phoenix, Al   85032 Monday – Friday/ 9:00am – 5:00pm
Groundbreaking Celebration!

Heritage Academy Gateway purchased land just north of the current 6-12 campus and is about to break ground on its first K-8 campus! Please join us for a short program plus free Mustache Pretzels, lemonade, an obstacle course, entertainment and more!
Enrollment for next school year opens November 1st!

Our enrollment window for this year is November 1st – December 31st. If you're interested in getting your child a seat at Heritage for next year (2022-2023 school year), click the link to the left.
Heritage Academy Ranked Among Best Schools

The 2021-2022 Best School District Rankings were released and we are listed as #1 ! We were also ranked Best Teachers in Arizona!

OPEN ENROLLMENT BEGINS MONDAY NOV. 1 !
Nov. 1, 2021 – Dec. 31, 2021
Remember to apply for any siblings interested in attending for the 2022/23 school year during open enrollment.  On Nov. 1, you can enroll HERE.
Do you shop at Amazon? 
A percentage of every purchase could be going toward our school if you check out during your transaction at Smile.Amazon.com  instead of the normal amazon site. Do good while shopping and check out with Smile.Amazon.com every time you shop!
Schedule an appointment to meet with Mr. Brown, College Relations Manager Click HERE !