Important Dates to Remember
10/ 21 Homecoming Game- Heritage FB vs Southwest Leadership 7:00 pm – 9:00 pm Fiesta Sports Park 800-946 S Ext Rd 85210

10/ 22 Heritage Swim State Meet Invitational 5:00 pm – 6:00 pm McClintock Pool, 1830 E Del Rio Dr, Tempe 85282

10/ 22 Homecoming Dance 8:00 pm – 11:00 pm

10/ 28 Costumes Allowed No masks, No leggins, No PJs, No face-paint or extreme makeup, No weapons

10/ 28 SCOCO Jr. High Activity  5:00 pm – 7:00 pm Starfighters Arcade, 4840 E Jasmine St #102, 85205

10/ 29 Heritage Cross Country Invitational 4:00 pm – 5:00 pm

10/ 29 Heritage FB @ Imagine at Surprise  7:00 pm – 7:30 pm Ottawa University Spirit Field – Field 14440 W Tierra Buena Ln Surprise 85374

11/ 4 CAA Football Playoffs TBA

11/ 4 Fall Play- Murder Mystery at the Murder Mystery  7:00 pm – 9:00 pm Heritage Mesa Auditorium

11/ 5 Fall Play- Murder Mystery at the Murder Mystery  7:00 pm – 9:00 pm Heritage Mesa Auditorium

11/6 Fall Play- Murder Mystery at the Murder Mystery 3:00 pm – 5:00 pm AND 7:00 pm – 9:00 pm Heritage Mesa Auditorium

11/6 Cross Country State Meet 4:45 pm – 5:45 pm Glendale Heroes Regional Park, 83rd Avenue and, Bethany Home Rd, Glendale, 85303
A NOTE FROM Mrs. Udall:
There has been so much school spirit this week! I've enjoyed participating and watching all of our scholars dress up and support our school.  Homecoming is tonight and I hope to see you there!
Homecoming Game- Heritage FB vs Southwest Leadership
October 21, 2021 @ 7:00 pm – 9:00 pm
Fiesta Sports Park 800-946 S Ext Rd Mesa, AZ 85210
Parade at halftime, dancing and music plus a special alumni celebration!
If you know any alumni, be sure to invite them to join us.
Just a quick reminder that Halloween Costumes must be Heritage appropriate as well as:
1. No masks
2. No leggings
3. No PJs
4. No face-paint or extreme makeup
5. No weapons
Have a great weekend.
Go Heroes!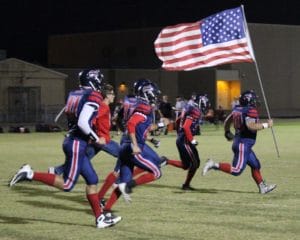 HOMECOMING GAME TONIGHT! GAME STARTS AT 7PM
Fiesta Sports Complex at 800-946 S Ext Rd, Mesa, AZ 85210, Mesa, AZ 85210
Admission – Adults- $5.00, Student/Child – $1
Wear  your Red, White, and Blue
Concessions stand will be open.
We do have sitting in the grandstand and if you want to bring you chair limited seating by the field.
 Parking: All parking will be available just to the left of the main entrance. Overflow is across the street at Kleinman Park.
Restroom:
Due to covid protocol no restroom will be provided.
November 4 & 5, 2021 @ 7 pm
November 6 @ 3 pm and @ 7pm
$8 Adult / $5 students & children under 12

Puerto Rico March 7, 2022 -March 12, 2022
Included:
Round-trip transportation / Sightseeing tours and site visits
All hotels with private bathroom  / Breakfast and dinner daily
Lunch on day 4 / Full-time tour director
Overnight security chaperone / Tour Diary™
FINE ARTS RETREAT:
WHEN: Jan. 5-8
COST: $250 (includes transportation, meals, workshops, activities and lodging)
Advanced scholars enrolled in arts classes and programs may attend the Fine Arts Retreat in January.
Three nights and four days (Wed.-Sat.) at Emmanuel Pines Camp located in Prescott, AZ.   Scholars will spend two full days in intensive study and rehearsal in preparation for a live performance on Saturday. Questions? Contact Anna Phelps: aphelps@heritageacademyaz.com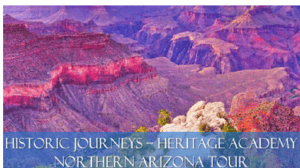 JH NORTHERN ARIZONA TOUR:
WHEN: April 27 & 28
COST: $400(includes transportation, hotel 1 night, 2 breakfasts, 2 lunches, 2 dinners, admission to all locations)
Visiting: Grand Canyon, Bearizona, Lowell Observatory, Sunset Crater, Walnut Canyon National Monument, Pink Jeep Tour in Sedona Questions? Contact Carrie Strong: carrie.stro@heritageacademyaz.com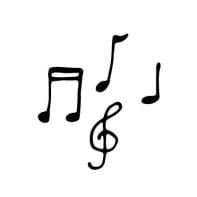 PERFORMING ARTS TOUR:
WHEN: April 28th – 30th
COST: $549(includes: 2-Roundtrip deluxe motorcoach, 2 nights at hotel (including breakfast), 2 dinners, 1-day park pass to Disneyland, Music Workshop)
BUSINESS ADS IN THE YEARBOOK SALE!
Purchase a Yearbook Business Ad  for $100.
Size 2.125 x 2.75 quarter of a page.
We can use your design, or we can design one for you.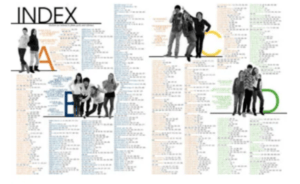 INDEX LETTERS SALE!
Do you want to be featured in this year's yearbook Index? Have your picture next to the letter of your last name.
Limited quantities available. Get yours now! Just $10 a letter!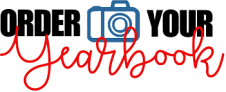 YEARBOOKS ON SALE NOW!
Login to your MySchoolBucks account
Go to the Store page / Select Yearbook
Price is $50 
Senior ads also available in the Store (limited quantities available!)
GRADUATION 2022 ORDER YOUR CAP & GOWN
DEADLINE: NOV. 1, 2021
ORDER BY PHONE 1-800-567-8367
ORDER IN PERSON -JOSTENS LOCAL OFFICE: 14827 N. Cave Creek Rd. Phoenix, Al   85032 Monday – Friday/ 9:00am – 5:00pm

OPEN ENROLLMENT COMING SOON!
Nov. 1, 2021 – Dec. 31, 2021
Remember to apply for any siblings interested in attending for the 2022/23 school year during open enrollment.  More information will be coming in October.
Do you shop at Amazon? 
A percentage of every purchase could be going toward our school if you check out during your transaction at Smile.Amazon.com  instead of the normal amazon site. Do good while shopping and check out with Smile.Amazon.com every time you shop!
Schedule an appointment to meet with Mr. Brown, College Relations Manager Click HERE !