Heritage Academy's mission statement:
We are dedicated to youth, their growth and development, and believe in building sound character through strong families, strong communities, and a strong nation.
While teaching the academic disciplines, Heritage Academy is dedicated to instilling into the minds and hearts of our youth knowledge of and respect for the ideals and values of the great men and women of history, including those who founded the American nation.
As they gain an appreciation of these people of accomplishment, they will be ready to provide the selfless service to their fellow citizens and to their country which will be required in the coming years to assist in restoring America's greatness.
Heritage Academy exists to this end.
Important Dates to Remember
10/3 2022 – 10/6 2022 Fall Break 

10/13 2022 Dollars for Duds

10/14 2022 Government CLEP Practice 1 9:00 am – 11:00 am Room 3

10/14 2022 Swim Pasta Dinner 5:00 pm – 6:00 pm

10/17 – 10/21 2022 Homecoming Week 

10/17 2022 Fall Sports Pictures 2:00 pm – 4:00 pm

10/17 2022 Auditions for Jr High Musical Ensemble  3:30 pm – 5:00 pm Auditorium

10/18 2022 PTO 6:00 pm – 7:00 pm

10/20 2022 Alumni Lunch 11:00 am – 1:00 pm RSVP HERE

10/21 2022 Homecoming Dance  8:00 pm – 11:00 pm Mesa Campus Courtyard
A NOTE FROM Mrs. Udall:
Hello Heritage Families,
Thank you for all your hard work this quarter.
Enjoy your fall break!
Heidi Udall, Principal

Homecoming Alumni Luncheon 2022
Thursday 10/20/2022 11-12:30 Heritage Academy Mesa Field
Welcome back alumni!  This year our theme for Homecoming is A NIGHT IN NEVERLAND.  Please join us for lunch on the field and a tour of the Heritage Campus.  Pizza, salad and soda will be provided for $5  payable in cash at the door.  You must RSVP if you would like for us to include you in the lunch order.   We will also be giving away Heritage spirit shirts during the luncheon, so you won't want to miss it!
While the luncheon is just for Heritage alumni and their former teachers, there is a family friendly tailgating party in the courtyard from 5:00-6:30 with food for purchase as well as the football game with priority seating for alumni and their guests at 7:00 pm at Fiesta Field in Mesa.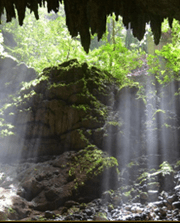 Heritage Science & Language Excursion!  Mar 12, 2023 – Mar 18, 2023 
This tour is open ONLY to our 9 & 10th grade scholars. 
  Come experience
San Juan, Culebra, Las Cavernas def Rio Camuy, Luquillo Beach
If your scholar is interested in participating in the tour, please complete the sign up form:
Spring 2023 Puerto Rico Tour Signup Sheet
$200 (NON-REFUNDABLE) by October 7, 2022 
$700 per person November 11, 2022
$700 per person December 16, 2022
$700 per person January 13, 2023
We encourage students to take advantage of Arizona ECA donation opportunities to help pay for tours.
Includes: Airfare, transportation, hotel rooms, breakfast & dinner, and all entrance fees.

YEARBOOK PRICING!
Missed out last year? Buy the 2021/22 Yearbook HERE limited supplies $30 each!
Want one this year? Buy the 2022/23 Yearbook HERE on sale for $45!
SENIORS: Interested in a senior ad?  Full page: $100; Half page: $50; Quarter page: $25 BUY YOUR SPACE HERE
Also available: BUY INDEX LETTERS HERE  and BUY BUSINESS AD HERE
Questions: Mrs. Melchin kmelchin@heritageacademyaz.com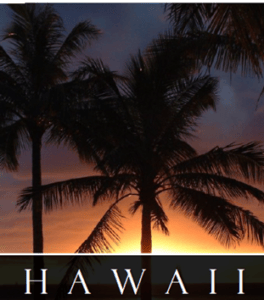 Heritage Performing Arts Hawaii Tour!  Mar 12, 2023 – Mar 17, 2023 
This tour is designed to provide our 9-12th grade scholars with some amazing performance-related experiences as well as experiencing the Hawaiian culture at the Polynesian Culture center.  Other sites include: Pearl Harbor memorial, Waimea Falls and the Circle Island tour.
$500 per person September 15, 2022
$500 per person October 15, 2022
$500 per person November 30, 2022
$750 per person January 15, 2023
Balance February 15, 2023
We encourage students to take advantage of Arizona ECA donation opportunities to help pay for tours.
Includes: Airfare, transportation, hotel rooms, breakfast & dinner, and all entrance fees.
ALL THE WORLD'S A STAGE!
Our hardworking and talented stage craft crew need some tools to help build the awesome sets used in our school productions.
WISH LIST:
paint brushes & rollers
measuring tapes
squares & speed squares
chalk lines
drill bits
saw blades
screwdrivers
hammers
Any hand or power tools that are no longer being used or just any donated ones would be greatly appreciated.
Fine Arts Retreat  Jan. 11 -12, 2023
Advanced scholars from all Heritage Academy campuses enrolled in arts classes and programs may attend the Fine Arts Retreat in January.
Invited scholars will spend three nights and four days (Wed.-Sat.) at Pine Summit Camp located in Prescott, AZ. Scholars will spend two full days in intensive study and rehearsal in preparation for a live performance on Saturday.
Cost: $285 (includes transportation, meals, intensive workshops, extracurricular activities, and lodging at the camp.)
AZ Tax Credit can be used to pay for this!
Sign up today!
$140 due September 23, 2022**
$145 due December 1, 2022**
*Subject to based on enrollment
**No money will be refunded
Class of 2023 Caps & Gowns Order Now!
Jostens' has created graduation packages for your upcoming celebration!
Questions: Perry Spindler perry.spindler@jostens.com  or  Matthew Hatten matt.hatten@jostens.com
Please contact Jostens' directly with any questions. They will have all the answers and will  ensure your order is exactly what you (and your family) want.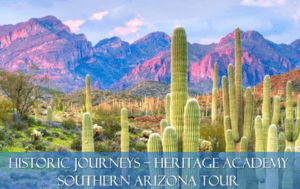 Junior High Southern Arizona Tour April 26 & 27, 2022
Exploring: Tombstone, Queen Mine, Bisbee(including ghost tour), Pima Air & Space Museum, and the Sonoran Desert Museum
Includes: transportation, hotel for 1 night, 2 breakfasts, 2 lunches, and 2 dinners, and admissions to venues
 Payment schedule: $370/person
$123.33 due Nov 1, 2022
$123.33 due Feb 1, 2023
Balance of Tour fee due March 1st, 2023
All payments must be via MySchoolBucks. Do NOT pay invoice directly with ECA funds.
Refund Policy (either tour company or student cancels) Full refund before Dec. 15, 2022. Refund minus $100 between Dec. 16th & Mar. 23rd No refund after March 24, 2023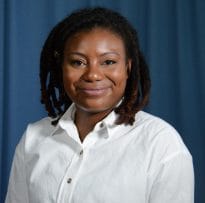 Ms. Stephanie Campos
My name is Ms. Stephanie Campos. I was born in Belize Central America and grew up in New York City. I received my Associates of Arts at Kingsborough Community College. I moved to the Copper State in 2015 and wouldn't want to live anywhere else in the world. I love the Sonoran Desert. I am beyond excited to be a part of the Heritage Academy Family! I am looking forward to working with you and getting to know your scholars and helping them succeed on their academic journey.
Mr. Ganon connelly Learn more
I love teaching at Heritage and spending time with all of the fun and creative students who attend here. I have a bachelor's in Film and Television and a Master's of Business Administration from BYU. I also have Minors in Music and Spanish. After graduating with my bachelor's I began my first career working 10 years in live television. Highlights include NBA playoffs, Major League Soccer and the Paralympic Games in London. I also use my business degree to run an accounting firm. Teaching Digital Imaging has been a special opportunity for me to exercise my creative passion while helping to inspire students to create wonderful things. When I'm not doing accounting or teaching I love to spend time with my beautiful wife and 6 children (3 of whom are at Heritage!).
Mrs. Heidi Connelly
Welcome to Heritage! I love it here and hope you do, too! I grew up in Mesa, but I moved away to go to school. I earned my Bachelor's in Social Work from BYU, got married, and we started our family in Utah. After several years we moved back to the land of the scorching summers. I have been a part of the Heritage family ever since. When I'm not at school I enjoy sewing projects, camping, and going on adventures with my husband and six children.
Do you shop at Amazon? 
A percentage of every purchase could be going toward our school if you check out during your transaction at Smile.Amazon.com  instead of the normal amazon site. Do good while shopping and check out with Smile.Amazon.com every time you shop!
COLLEGE CORNER 
Seniors – don't forget to schedule your senior 1-on-1 meeting with Mr. Brown. 
You can scan the QR code outside Mr. Brown's office or click here.

FAFSA INFORMATION!
12th grade is the time to apply for admission to college and to apply for federal student aid by filling out the Free Application for Federal Student Aid (FAFSA®) form. Opens Oct. 1.  Check out goingmerry.com for a more user-friendly application, plus, there are thousands of scholarship opportunities.  Just complete your profile.
Complete the FAFSA form even if you believe your child won't qualify for any free federal aid. Many colleges will require FAFSA if you are getting any aid directly from the school. In addition, your family circumstances may change due to divorce, death or medical issues and you can appeal to the school due to the change in circumstance.
PSAT TEST!
Interested in PSAT? Sign up soon, only 6 seats left!
Questions? Come by or send me an email.
Mr. Brown