Important Dates to Remember
1/17 No School – Civil Rights Day

1/18 All 8 Day Bring material for all 8 classes

1/18 Heritage Flag FB @ Leading Edge Gilbert 4:30 pm – 5:30 pm Freestone Park 1045 E Juniper Ave 85234

1/18 Heritage Boys BB (V) @ Western Science  6:00 pm – 7:00 pm Western School of Science and Technology GYM 6515 W Indian School Rd 85033

1/19 Heritage GVB JH1 vs Leading Edge Gilbert 4:45 pm – 5:45 pm 1st United Methodist Church 15 E 1st Ave 85210

1/19 Heritage GBB vs Mission Heights Prep 6:00 pm – 7:00 pm Interstake Center 830 E 2nd Ave 85204

1/19 Heritage Boys BB (V) vs AZ Compass 7:30 pm – 8:30 pm  Interstake Center 830 E 2nd Ave 85204

1/20 Heritage Flag FB vs Champion Schools 5:00 pm – 6:00 pm Fiesta Sports Park 800-946 S Ext Rd 85210

1/21 Dancing with the stars 
A NOTE FROM Mrs. Udall:
Happy New Year!!  Welcome back to school!  We are excited to have our scholars back on campus and learning!  We love watching all the growth we see throughout the year.  Each scholar has worked hard all year earning their good grades.
We know with the new semester there are a lot of questions in regards to schedules.  We are not planning any more schedule changes. Ms. Seaman worked hard in November/December to help scholars set their schedules.
All fees for second semester classes should have been paid. Ms. West our registrar will reach out to those who still have outstanding fees. We appreciate your cooperation and prompt payments.
Course selection is right around the corner. An updated course catalog and forms will be available the week of January 24. Scholars will receive this information in their Citizenship classes. Please reach out if you have any questions about the updated course sequencing for history and science.
Join us Tuesday, January 18 at 6:00 p.m. for our quarterly PTO meeting through Google Meet. A link can be found in the school calendar. We'll be electing a new PTO president this year. Are you interested?
Covid continues to walk our halls. We appreciate your cooperation as we navigate this ongoing pandemic. Updated guidelines have been posted on our school website; they are as follows:
If you have a fever and are sick, please keep your child home.
For those exposed to COVID and show no symptoms, mask wearing is recommended for 5 – 10 days. Arizona does not have a mask mandate, so this is a voluntary decision.
The CDC has reduced the quarantine time down to 5 days for those who test positive. From the CDC: "On January 4, CDC updated COVID-19 isolation and quarantine recommendationswith shorter isolation (for asymptomatic and mildly ill people) and quarantine periods of 5 days to focus on the period when a person is most infectious, followed by continued masking for an additional 5 days. These updated recommendations also facilitate individual social and well-being needs, return to work, and maintenance of critical infrastructure. Preliminary data suggest that the Omicron variant is up to three times more infectious than the Delta variant [14]. With the recommended shorter isolation and quarantine periods, it is critical that people continue to wear well-fitting masks and take additional precautions for 5 days after leaving isolation or quarantine [15]. You can end isolation after 5 full days if you are fever-free for 24 hours without the use of fever-reducing medication and your other symptoms have improved."
We have a lot to look forward to this semester!  We have games, plays, concerts, etc. throughout the semester.  Many of our scholars are involved in all of these activities and have academics on top of that.  Make sure they take their time to rest, be off of electronics and have some down time.  We love our talented scholars and know it's not easy to manage everything they want to do.
Thank you for being a part of our Heritage family.  We love our scholars.  We love what they work to become. We love how much they continue to teach us.
Sincerely,
Heidi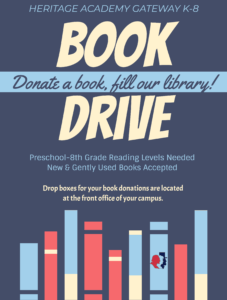 HELP BUILD A LIBRARY!
Give the gift of reading!
Our newest campus needs help in building a library for its' young scholars.
What was the one book that made an impact on you?
Please donate new or gently used books for all
grade levels.
Thank you!
High school curriculum adjustments being made at Heritage Mesa for the 2022 – 2023 school year.
See email for more details.

Puerto Rico March 7, 2022 -March 12, 2022
Included:
Round-trip transportation / Sightseeing tours and site visits
All hotels with private bathroom  / Breakfast and dinner daily
Lunch on day 4 / Full-time tour director
Overnight security chaperone / Tour Diary™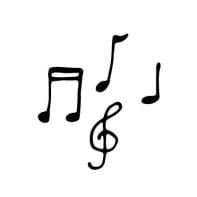 PERFORMING ARTS TOUR:
WHEN: April 28th – 30th
COST: $549(includes: 2-Roundtrip deluxe motorcoach, 2 nights at hotel (including breakfast), 2 dinners, 1-day park pass to Disneyland, Music Workshop)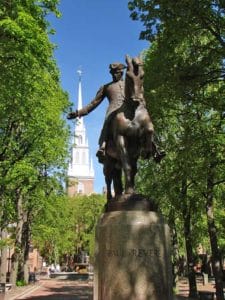 NEW YORK & BOSTON LIBERTY TOUR (SPRING 2022):
WHEN: March 7th-12th
COST: $2,100(includes: Airfare, hotel rooms (quad occupancy), five full breakfasts, four dinners, one lunch, and all entrance fees)
BUSINESS ADS IN THE YEARBOOK SALE!
Purchase a Yearbook Business Ad  for $100.
Size 2.125 x 2.75 quarter of a page.
We can use your design, or we can design one for you.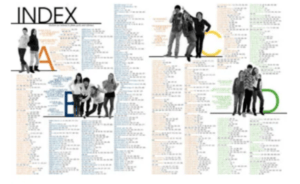 INDEX LETTERS SALE!
Do you want to be featured in this year's yearbook Index? Have your picture next to the letter of your last name.
Limited quantities available. Get yours now! Just $10 a letter!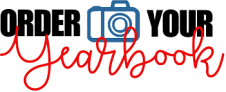 YEARBOOKS ON SALE NOW!
LAST DAY TO BUY YEARBOOK FEB 8
Login to your MySchoolBucks account
Go to the Store page / Select Yearbook
Price is $50 
Do you shop at Amazon? 
A percentage of every purchase could be going toward our school if you check out during your transaction at Smile.Amazon.com  instead of the normal amazon site. Do good while shopping and check out with Smile.Amazon.com every time you shop!
Schedule an appointment to meet with Mr. Brown, College Relations Manager Click HERE !