Important Dates to Remember
Aug 2– 12:30 pm – 2:30 PM — Open House/ Meet the Teacher.
Aug 6 — First day of school!
Aug 9 — Soaker Social
Aug 21 — PTO Meeting
Aug 22 — Picture Day
Aug 23 — Dollars for Duds
Sept 3 & 4 — No School for Labor Day observance
Sept 29 — Senior portraits – on campus
Oct 8 – 11 – Fall Break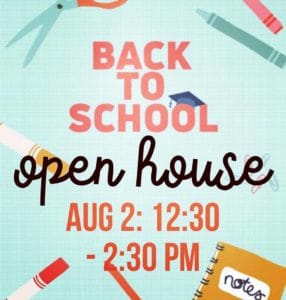 Heritage Academy is hosting an Open House/ Meet the Teacher event on August 2nd from 12:30 am – 2:30 pm on campus. Come meet your teachers, see your classrooms and visit with friends on August 2nd during our Open House! We are very excited to see our scholars again and meet the new scholars!

Scholar schedules will be available via Powerschool on July 23rd: https://hamesa.powerschool.com/public/home.html
Reminder: Do not pay course fees until you have confirmed your scholars courses!
Download the Powerschool app for easy access.  District code WMRJ 
Go to this link for instructions on how to set up your new lunch account.

Click the links below to access your supply list
7th and 8th Grade Supply List 2018-19

Dual enrollment registration with Rio Salado will take place on Thursday, August 2, 12-3pm. Faculty will be available to assist families during "Meet The Teacher/Open House" with registration. If a family is unable to attend the above event, and still requires assistance, they can also find Anna on campus every Thursday during the month of August.  Please ask to speak with Mrs. Anna Weiler, our new College Relations Director.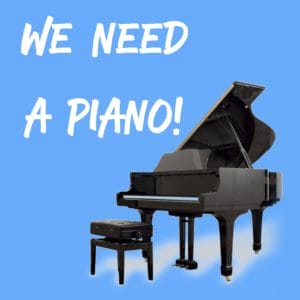 We were able to add an additional practice room to our campus, but now we need a piano to go in it. If you know anyone willing to donate a piano, please share with them our need. We are a 501(c)3 and will provide a donation receipt.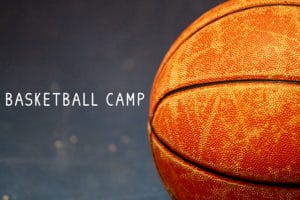 There are still openings for basketball camp next week! See info here: Junior High Basketball Camp and High School Basketball Camp .
Heritage Academy has added an additional uniform vendor, Tommy Hilfiger, to increase your purchasing options for our families. They are priced competitively and offer great quality that should last at least the school year without shrinking or fading. This is in addition to Educational Outfitters and Lands End, which are both currently vendors for us. Please follow the instructions on THIS PDF.
Soaker Social
Come enjoy water games with other scholars immediately after school (3:30 pm) on August 9th. See you on the field! Come prepared to have fun and get wet!
Fall Break
October 8th – 12th, 2018