Important Dates to Remember
2/13 Senior Game Night 8:00 pm – 12:00 am

2/14 – 2/15 AMEA Regionals Choir/Orchestra/Band 

2/17 Presidents Day – No School (Monday & Tuesday)

2/18 Presidents Day – No School (Monday & Tuesday)

2/18  Playoff Boys BB vs South Point  5:30 pm – 6:30 pm 

2/19 Puerto Rico Meeting @ 7:00 pm – 8:00 pm Room #3

2/20 Sadie's  7:00 pm – 11:00 pm Main Event

2/21  Broadway Bound  7:00 pm – 8:30 pm  

2/22  Broadway Bound 2:00 pm – 3:30 pm AND 7:00 pm – 8:30 pm  

2/26 NAU – Next Steps Meeting (Mesa) @ 11:15 am – 12:08 pm 

2/27 Senior BBQ 11:15 am – 12:12 pm

2/27 Junior High Field Day after school @ 3:30 pm – 4:30 pm 

2/28 Constitution seminar 8:30 am – 3:00 pm

2/28 Dance Dept. Benefit Concert 3:15 pm – 9:15 pm
A NOTE FROM DR. MOORE:
We will have a very short week next week.  Only Wednesday and Thursday, but don't forget to come and root for our boys basketball team on Tuesday Feb. 18!  Go Heroes!
Enjoy your long President's weekend!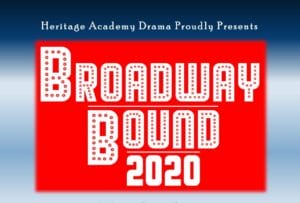 Join us at a Musical Theater Revue:
Featuring 7th-9th Grade Scholars!
February 21 at 7 pm
February 22 at 2 pm
February 22 at 7 pm 
TICKET PRICES: $5 for students & children / $8 for adults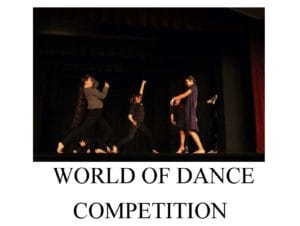 Heritage Academy Dance Company Benefit Concert
Friday, February 28th at 7PM, 32 S Center St, Mesa
Tickets are $5 at the door
Participate in our silent auction and open improv jam!!
Winner is audience choice!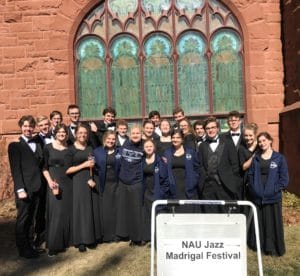 Congratulations to our Chamber Choir who earned a Superior rating at the Jazz MADD festival!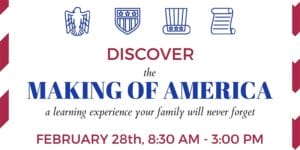 Accepting applications for grades 7-12!
Create an account https://heritageacademy.schoolmint.net/welcome
OR
Login https://heritageacademy.schoolmint.net/signin  and add/edit an applicaiton on the family profile.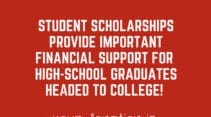 Each year we award scholarships to our hardworking scholars.
Last year we donated over $8,500.  We would like to increase this
to help scholars continue their education.
In honor of our 25th Anniversary, we are asking for a $25 donation and
all donations are tax deductible.  If you would like to participate,
you can donate
HERE 
.  Thank you!
Announcement 1
Earn an Associate's Degree at Heritage Academy!
Do you want to learn how to maximize your early college credits?
How about ways to save time and money toward your bachelor's degree?
The Success Coach from Rio Salado College can provide a personalized student support system for information, advice, and encouragement.  They can recommend which courses to take, ensure you are taking them in the right order, and answer any questions you have along the way.  Appointments are available 11:00am-4:00 pm during the months of February, March and April. Use the link to schedule your appointment.
NAU – Next Steps Meeting 
Wednesday, February 26, 11:15am – 12:08pm
Seniors,have you been accepted to NAU or need assistance with your application? Meet with your NAU Freshman admissions representative to learn more about the "Next Steps". Discuss things such as deposits, housing, scholarships, etc. Don't miss this meeting, during High School Citizenship. Contact Mrs. Weiler  aweiler@heritageacademyaz.com or NAU representative, Lindsay Wilson lindsay.c.wilson@nau.edu, if you have any questions.
Do you shop at Amazon? 
A percentage of every purchase could be going toward our school if you check out during your transaction at Smile.Amazon.com  instead of the normal amazon site. Do good while shopping and check out with Smile.Amazon.com every time you shop!
Class of 2020 – Senior Planning Meetings
Mrs. Weiler will be working closely with your family this year to assist your senior with post-graduation goals.
Schedule your Senior Meeting now using the following link:
https://hamesa.com/studentsql-advising/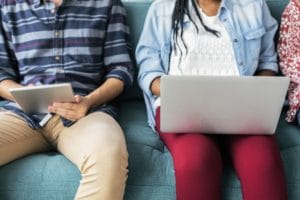 As the digital age continues to grow, we realize the importance of keeping your scholars safe while using the computers at school.
Each scholar must abide by the Acceptable Use Policy .  All returning scholars signed the form last year, and new scholars signed one upon accepting a seat. If you would like to review the form, click HERE.   Contact Dr. Moore or Ms. Seaman if you have any questions.