Heritage Academy's mission statement:
We are dedicated to youth, their growth and development, and believe in building sound character through strong families, strong communities, and a strong nation.
While teaching the academic disciplines, Heritage Academy is dedicated to instilling into the minds and hearts of our youth knowledge of and respect for the ideals and values of the great men and women of history, including those who founded the American nation.
As they gain an appreciation of these people of accomplishment, they will be ready to provide the selfless service to their fellow citizens and to their country which will be required in the coming years to assist in restoring America's greatness.
Heritage Academy exists to this end.
Important Dates to Remember
03/30 Little Mermaid Jr Performance/ Arts Show 7:00 pm – 8:30 pm BUY TICKETS HERE

03/31 Little Mermaid Jr Performance/ Arts Show 3:00 pm BUY TICKETS HERE

03/31 Little Mermaid Jr Performance/ Arts Show 7:00 pm UNDERSTUDY PERFORMANCE BUY TICKETS HERE

04/01 Little Mermaid Jr Performance/ Arts Show 3 & 7 BUY TICKETS HERE

04/03 – 04/06  Testing Week

04/03 University of Arizona Information Night 5:00SIGN UP HERE

04/10 -04/13 8th grade science test 

04/10 Sibling Orientation 4:00 pm – 6:00 pm 

04/11 New Scholar Orientation 4:00 pm – 6:00 pm 

04/12 New Scholar Orientation Grades 10-12 4:00 pm – 6:00 pm 

04/12 PianoLand Recital 3:45 pm – 5:00 pm

04/13 New Scholar Orientation Grades 10-12 4:00 pm – 6:00 pm 

04/13 PianoLand Recital 5:00 pm – 6:00 pm

04/18 PTO  6:00 pm – 7:00 pm 

04/20 Spring Fling! After School Social  
A NOTE FROM Mrs. Udall:
Hello Hero families!  I'm so excited that tonight is the opening night for the play, the Little Mermaid!
Don't miss out!  You can buy your tickets at TICKETLEAP FOR LITTLE MERMAID JR. or go to The Little Mermaid Jr. BUY TICKETS HERE
In other news, testing week is upon us and we want your scholars to be ready for next week.  No homework will be due Monday or Tuesday of next week, so your scholars will have time to rest and relax!
Remember that there will be NO LUNCH provided next week from MyHotLunchbox or PTO.  Scholars will need to bring their lunch every day they are on campus.
THURSDAY: SCHOLARS SHOULD NOT ARRIVE BEFORE 11:30; classes begin at 12:15
I know all of our scholars are going to do great. Have a great weekend!
JOIN US FOR AN UNDERSEA ADVENTURE!
The drama department proudly presents: The Little Mermaid JR
Thursday, March 30 at 7 pm
Friday, March 31 at 3 pm
Friday, March 31 at 7 pm Understudy Performance
Saturday, April 1 at 3 pm
Saturday, April 1 at 7 pm

NO LUNCH DELIVERED TO CAMPUS 4/3-4/6
Since we will be testing during the week, My Hot Lunch Box and PTO will NOT be
available.  Please plan accordingly.
5 MINUTE RE-ENROLLMENT PROCESS: DEADLINE 3/31/2023
Re-enrollment MUST be completed by ALL scholars to confirm or decline their seat for the upcoming school year.
EXISTING SCHOLARS – As an existing family within our school, you are extended the opportunity to reserve your scholar's space for next year. Please CLICK HERE to complete your 5 MINUTE re-enrollment process.  Do NOT submit a new application.
Unless you have moved, you will NOT be required to upload a new form of residency.
Should you choose NOT RETURNING when completing the re-enrollment process, you will be sent withdrawal forms to complete and return. Please complete re-enrollment for each scholar that currently attends.
Password Reset: email mesaregistrar@heritageacademyaz.com
Liberty History Tour Fall 2023
Tour Dates: October 8 -14, 2023
UNIVERSITY OF ARIZONA INFORMATION SESSION 
You and your parent(s) are invited to hear all about The University of Arizona. At our university, we pride ourselves on offering you ivy league education. We have over 150 programs to choose from each benefiting from being a part of a Top-20 research institution. Did I also mention that we are listed as one of the best colleges in the country by the Princeton Review?
Yet, we want to ensure that our students are going to a university that is affordable so, we will be discussing merit scholarships, Scholarship Universe (exclusive portal dedicated to our students) , and other financial opportunities to help make college achievable for any student.
Questions?  see Bob Brown
ARIZONA SCHOLARSHIP PROMISE PROGRAM! APRIL 1ST DEADLINE
Here is a great scholarship opportunity for those that are planning to attend ASU, NAU, or U of A this fall.  The Arizona Promise Program!!!  This is a great opportunity for students from low-income families, which guarantees scholarship for eligible students to cover Arizona public university tuition and fees.
The deadline to submit your FAFSA (Free Application for Federal Student Aid) to qualify for the Arizona Promise Program is April 1st.  The Arizona Promise Program:
     >  Provides financial assistance for qualified students whose federal Pell grants don't cover the cost of college tuition and fees
     >  The award amount is up to the actual cost of in-state tuition, mandatory fees and program fees after other financial aid
     >  Qualifying students are guaranteed their tuition, mandatory fees and program fees will be fully covered.
To qualify, a scholar must:
     >  Be an Arizona resident
     >  Graduate from an Arizona high school with a minimum 2.5 GPA
     >  Qualify for ANY federal Pell Grant; timely complete the FAFSA application each year for renewal
     >  Be admitted and enroll as a first-time, full-time, on-campus degree seeking student at ASU, NAU, or U of A, in the fall semester immediately following high school graduation.  (Some gaps in enrollment, such as for military service, may be allowed.  Please check with the universities.)  
LEARN MORE HERE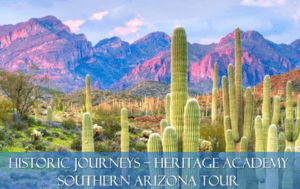 Junior High Southern Arizona Tour April 26 & 27, 2022
Exploring: Tombstone, Queen Mine, Bisbee(including ghost tour), Pima Air & Space Museum, and the Sonoran Desert Museum
Includes: transportation, hotel for 1 night, 2 breakfasts, 2 lunches, and 2 dinners, and admissions to venues
 Payment schedule: $370/person
Balance of Tour fee due March 1st, 2023
All payments must be via MySchoolBucks. Do NOT pay invoice directly with ECA funds.
Refund Policy (either tour company or student cancels) Refund minus $100 between Dec. 16th & Mar. 23rd No refund after March 24, 2023

Puerto Rico Science and Language Trip!
Some places we saw:  Luquillo Beach, Yunque Rain Forest, Snorkeling at Culebra, Caverns at Rio Camuy

Puerto Rico Science and Language Trip!
Some places we saw:  El Moro, Castillo San Cristobal, Banco de Alimentos, Capilla del Cristo de Los Milagros, Old San Juan

Prom Information
WHEN: THURSDAY APRIL 27 8PM-11PM
WHERE: SUNKIST WAREHOUSE
TICKETS $25 each
THEME: ROUTE 66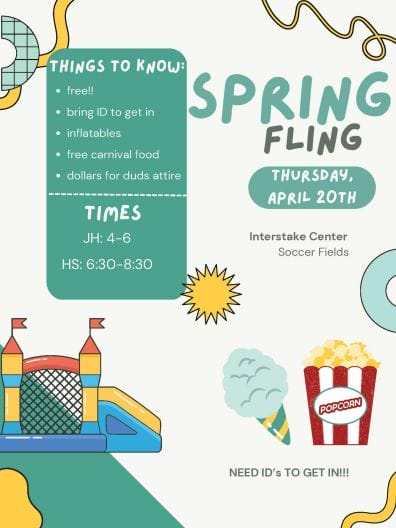 It's Not To Late to Order your Caps & Gown!
Don't wait any longer! Be sure to order your Cap and Gown today!
Jostens' has created graduation packages for your upcoming celebration!
Questions: Perry Spindler perry.spindler@jostens.com  or  Matthew Hatten matt.hatten@jostens.com
Please contact Jostens' directly with any questions. They will have all the answers and will  ensure your order is exactly what you (and your family) want. 

STILL ACCEPTING APPLICATIONS FOR ALL GRADES 
NEW SCHOLARS –  If you have friends that do not currently attend Heritage but would like to join us next year…they will need to complete the enrollment application.  APPLY HERE
SIBLINGS OF CURRENT SCHOLARS: If you have a sibling who wants to attend Heritage next year, they must complete the application. While siblings do receive priority, a completed application MUST be submitted.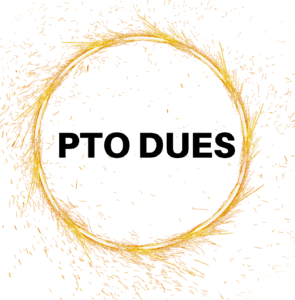 Why PTO Dues?
If you haven't yet paid, please consider doing so now:
School administration diligently strives to keep costs down and does not randomly pass expenses on to families.  Your suggested dues of $20 per family helps fund new technology for our scholars, subsidize low cost lunch options, and provide treats and prizes for various school functions such as Constitution week.
Our PTO has no major fundraisers that we will ask parents or teachers to support. We count on your suggested annual dues. 
We want you to know that all parents are invited to attend our board meetings. Check out more about PTO HERE
COLLEGE CORNER 
Seniors – don't forget to schedule your senior 1-on-1 meeting with Mr. Brown. 
You can scan the QR code outside Mr. Brown's office or click here.

FAFSA INFORMATION!
12th grade is the time to apply for admission to college and to apply for federal student aid by filling out the Free Application for Federal Student Aid (FAFSA®) form. Opens Oct. 1.  Check out goingmerry.com for a more user-friendly application, plus, there are thousands of scholarship opportunities.  Just complete your profile.
Complete the FAFSA form even if you believe your child won't qualify for any free federal aid. Many colleges will require FAFSA if you are getting any aid directly from the school. In addition, your family circumstances may change due to divorce, death or medical issues and you can appeal to the school due to the change in circumstance.