Important Dates to Remember
11/16 6:00 pm Ballroom Showcase. 8:30 pm Dance Showcase. Both at the M.A.C.

11/19 Associates Degree Planning Meeting  2-4pm  schedule appointment HERE

11/21 -11/23 NO SCHOOL!  HAPPY THANKSGIVING!

11/29 & 11/30 & 12/1 Fall Play & Art Show  7:00 – 10:00 (seated by 6:45)
A Note From Dr. Moore:
We have reached a very busy time of the year.  I hope I will see you all at one or more of our events to celebrate all of the talented scholars this week. 
Tonight is College & FAFSA at 6:00 information session.
Friday is the Dance Concert held at the MAC. 
Saturday is the Football Championship game at 4:00 at Salt River High School! 
Go Heroes!
TONIGHT (Nov. 15) FROM 6-8 
 Everyone is welcome!
FAFSA questions? ASU will have FAFSA experts on site to help you with completing your FAFSA.
Representatives from ASU, NAU, U of A, Ben U, Rio Salado, Park and other local universities will be here as well.
Contact Anna Weiler at 480-390-4381 or aweiler@heritageacademyaz.com if you have questions.  See you tonight!
Dance the night away! 
Friday Nov. 16
Come watch the Ballroom Showcase (starts at 6) and the Dance Program (starts at 8:30).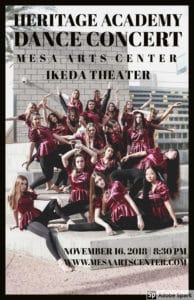 You won't want to miss the teachers' dance where they will battle against the dance company!
WHERE: Mesa Arts Center, 1 E Main St, Mesa, AZ 85201, USA -Ikeda Theater
Tickets may be purchased at their box office
General Admission
$10 per person
$8 with a student ID
Groups of 3 or more are also $8 each.
A student who purchases tickets for both concerts will receive $1 off each ticket.
Questions contact:
Emily May at emay@heritageacademyaz.com
Christine Kenney at ckenney@heritageacademyaz.com
We've made to the Championship!!!!
Come support the varsity football team as they take on El Dorado in the state championship!
When
: 
This Saturday
 (
11/17/2018
)
GO HEROES!           
Congratulations to McKay Osborne the winner of the 2018 Young Artists and Authors Showcase.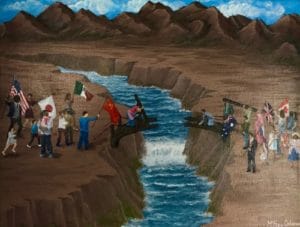 For decades, Sister Cities International has leveraged the power that art has to transform societies and transcend cultural boundaries through the Young Artists and Authors Showcase. The Showcase has given youth worldwide the opportunity to express their vision for a more unified, peaceful world through original artwork and literature.
This year's theme was the "Art of Diplomacy," which highlights the importance of citizen diplomacy and the innovative ways citizen diplomats achieve peace through people-to-people interaction. Students were encourage to draw inspiration from their experiences with Sister Cities, travel, exchange, international friendships, and the many ways that people cultivate relationships across cultures.
This is an international compettion.  Read more about it HERE .

Tap into your inner Sherlock Holmes and join us for a hilarious night of Whodunit!
Thursday, Nov 29, 7pm Friday, Nov 30, 7pm Saturday, Dec 1, 3pm
Tickets go on sale to the public on Monday, Nov 19 at the Heritage school front office.
$5 per Adult. $3 per Student.
HERITAGE THEATER AUDITORIUM ~ 32 S Center St, Mesa, AZ 85210
Click HERE for more information

If you bought a yearbook ad, they need to be completed by  February 4th, 2019.
The size of a page is 8 ½ x 11. If you plan on having the yearbook create your ad, we will only need the photos you wish to display in the ad. We also have pre-made template designs to choose from and you can contact thesamw2001@gmail.com or kmelchin@heritageacademyaz.com for those designs.
We also have an exciting opportunity to get your ad free. We are holding a competition and the most unique and creative senior ad design will get their ad free. All participants must buy a senior ad and submit their completed design to the yearbook by January 28th, 2018. You can submit this to thesamw2001@gmail.com and also ask any questions you have about the competition.
Thank You!  Sakue Wong, Senior Editor
Yearbooks are available for pre-order at the front desk or online for only $50!  Click HERE to make a payment and your order is placed!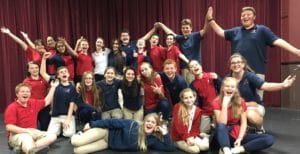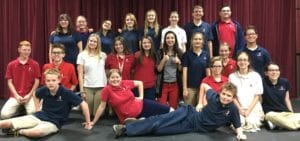 Congratulations to the 1A, 2A, and 2B DRAMA classes for the wonderful Final Monologue Performances this week. These students have grown so much in drama class, and I am beyond proud of them. THANK YOU to all of the loved ones who attended to support us.  Regards, Mrs. Gardner
Dual Enrollment Registration
It's time to register for the Spring 2019 semester.
If you need assistance with registration or admissions, please contact Mrs. Weiler.
The first edition of the 2018-19 Heritage Gazette is now online at heritagegazette.com.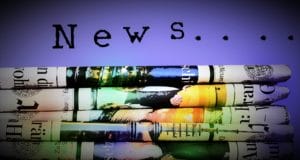 A scholar created/generated/produced newspaper!
Read interviews from Heritage Faculty Members Jon Duke and Kerwin Blau.
Get the scoop on new Heritage programs like cross country and pep band.
Get study and time management tips from English 101 students.
See what your peers think about social media.
Do you shop at Amazon?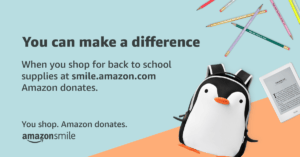 A percentage of every purchase could be going toward our school if you check out during your transaction at Smile.Amazon.com  instead of the normal amazon site. Do good while shopping and check out with Smile.Amazon.com every time you shop!
Do you quality for a FREE education? Vsit ACE INFO or contact Mrs. Weiler aweiler@heritageacademyaz.comd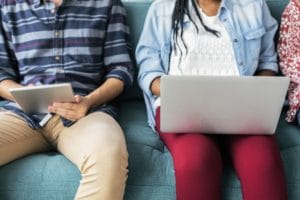 As the digital age continues to grow, we realize the importance of keeping your scholars safe while using the computers at school.
The Acceptable Use Policy was reviewed with your scholar during English class on Wednesday and Thursday.  In addition, they were sent home with a form requiring signatures (Click HERE for the form). Please review the policies and have your scholar return the signed document next week.
Contact Dr. Moore or Ms. Seaman if you have any questions.