Heritage Academy's mission statement:
We are dedicated to youth, their growth and development, and believe in building sound character through strong families, strong communities, and a strong nation.
While teaching the academic disciplines, Heritage Academy is dedicated to instilling into the minds and hearts of our youth knowledge of and respect for the ideals and values of the great men and women of history, including those who founded the American nation.
As they gain an appreciation of these people of accomplishment, they will be ready to provide the selfless service to their fellow citizens and to their country which will be required in the coming years to assist in restoring America's greatness.
Heritage Academy exists to this end.
Important Dates to Remember
8/6 2022 Physicals for athletes

8/11 2022 Dollars for Duds

8/11 2022 Soaker Social 3:30 pm – 5:00 pm
A NOTE FROM Mrs. Udall:
Hello Heritage Families,
We love our scholars! It is so much fun having them back on campus.
Heritage is full of great young people learning to be heroes. We had a wonderful experience today witnessed by a teacher at lunch: a 7th grader sitting alone was invited by another 7th grader to join her at a lunch table with a group of friends. We love seeing this.
Please continue to use the right driveline lane for carpool and the left lane for quick drop offs. Thank you for not stopping in the drive through lane or along the alley. 
Fees are due today. They can be paid through MySchoolBucks.
We appreciate the parents who organize and volunteer at the PTO lunch at school each day. If you are able, please volunteer at least once this semester. We experience a lot of young energy on campus!
Please don't hesitate to email me or call with concerns. We are striving to maintain a safe and healthy learning environment for all of our scholars.
We appreciate you.
Heidi Udall, Principal
Sports Physicals for all Athletes
Physicals are only necessary if your scholar is on a competitive team.  They do not need them for a Heritage PE class.
Date: August 6, 2022 ; 9am to 11am ; Heritage Academy Room 1 
Dr. Seaman Cost is $25.00 (Exact Cash Only, No Credit Cards: 'no touch' physicals)              
Guidelines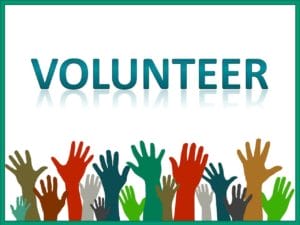 WHAT ARE YOUR SCHOLARS EXCITED ABOUT?
Sign up for one or more activities and come see what fun activities are available for all scholars!
Have you had a chance to pay PTO dues?  It is a suggested payment of $20 per family.
FALL 2022 FEES NOW DUE! DEADLINE: THURSDAY AUG. 4  
Fall 2022 fees have been assessed.  Please check your inboxes for invoices or log in to your MySchoolBucks account. Classes will be dropped for non-payment week of Aug. 8th.
NOTE:  If you have made a payment in MSB, please be patient while we apply it to your outstanding invoices.  If you don't see your payment applied by TUESDAY AUG. 2, please call 480-969-5641 or email mesaregistrar@heritageacademyaz.com.
No invoice: log in to MSB > click person icon > my students > add a student > enter ID or Birthdate
HOW TO PAY: 
1.  Click link in invoice NON ECA ONLY 
2.  ECA MySchooolBucks > School Store > Donations > View Details OR  hamesa.com. Please remember all ECA donations are non-refundable.
3.  Account Credit: email to mesaregistrar@heritageacademyaz.com include: Scholar Last Name, First Name, Invoice to be paid, Amount to be paid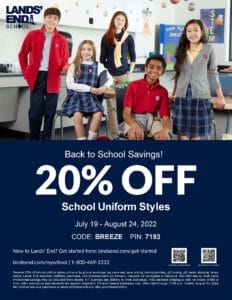 LAND'S END SALE
Save up to 20% now until Aug. 24
CODE: BREEZE
PIN: 7193
Heritage Academy's 23nd Semi-Annual Science & Language Excursion
Florida Tour!
We want to remind our parents and scholars (9th and 10th grades only) about the Florida tour for this fall semester. This tour is designed to provide our scholars with some amazing science-related experiences which includes things such as snorkeling, an airboat ride and a visit to the Kennedy Space Center. We will also visit Spanish related places, especially restaurants and Calle 8 in Miami to learn more about the Latin presence in Florida.
Mr. Jewell will be talking with students this Thursday during lunch about the tour.
Miami, Orlando, Merritt Island, Tampa Bay
Sun/Mon, October 2/3 – Saturday, October 8, 2022 – (6 days / 5 nights) 
Includes: Airfare, transportation, hotel rooms (quad occupancy), five full breakfasts, five dinners, and all entrance fees.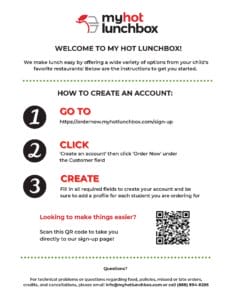 MY HOT LUNCHBOX
We are excited to offer My Hot Lunchbox as our hot lunch program! Order lunch from a wide variety of options provided by your student's favorite local restaurants.
To begin ordering lunches, CLICK HERE.
Order by 12:00 noon the day before
If you have any questions, please contact My Hot Lunchbox at (888) 894-8295 or email: info@myhotlunchbox.com.
Don't forget to follow My Hot Lunchbox on social media @myhotlunchbox for promotions and reminders all year long!
The Federal Government recently created the Affordable Connectivity Program which provides eligible households with $30 per month off their internet bills and the City of Mesa is helping to spread the word! To find out if you are eligible, visit getinternet.gov or contact your internet service provider directly.
Do you shop at Amazon? 
A percentage of every purchase could be going toward our school if you check out during your transaction at Smile.Amazon.com  instead of the normal amazon site. Do good while shopping and check out with Smile.Amazon.com every time you shop!
Schedule an appointment to meet with Mr. Brown, College Relations Manager Click HERE !