Important Dates to Remember
2/4 Heritage Boys BB (V) vs Alta Vista  5:30 pm – 6:30 pm Mesa InterStake Center, 830 E 2nd Ave, Mesa, AZ 85204, USA

2/4 Broadway Bound Performance 7:00 pm – 7:30 pm Heritage Mesa Auditorium 

2/5 Broadway Bound Performance 7:00 pm – 7:30 pm Heritage Mesa Auditorium 

2/7 Heritage Boys BB (V) @ LFPA 6:00 pm – 7:00 pm

2/7 Heritage GBB @ Mission Heights Prep 6:30 pm – 7:30 pm Grande Innovation Academy 950 N Peart Rd 85122

2/8 UofA Rep on Campus 11:15 am – 12:15 pm 

2/8 Heritage Boys BB(JV) @ PHH Prep 5:00 pm – 6:00 pm The PHFacility 4600 E. Cotton Gin Loop 85040

2/8 Heritage Flag FB @ New Way Academy 5:00 pm – 6:00 pm New Way Academy 5048 E Oak St 85008

2/8 Heritage Boys BB (V) @ Mission Heights Prep 6:30 pm – 7:30 pm Grande Innovation Academy 950 N Peart Rd 85122

2/9 Heritage GBB vs Imagine Coolidge  4:30 pm – 5:30 pm Mesa InterStake Center, 830 E 2nd Ave 85204

2/9 Heritage JH GVB 1 vs Val Vista Academy  4:45 pm – 5:45 pm First United Methodist Church of Mesa, 15 E 1st Ave 85210

2/9 Heritage Boys BB (JV) vs Basis Chandler 6:00 pm – 7:00 pm Mesa InterStake Center, 830 E 2nd Ave 85204

2/9 Heritage JH GVB 2 vs Val Vista 2 6:00 pm – 7:00 pm First United Methodist Church of Mesa, 15 E 1st Ave 85210

2/9 Heritage Boys BB (V) vs Basis Chandler Senior Night  7:30 pm – 8:30 pm Mesa InterStake Center, 830 E 2nd Ave 85204

2/9 Heritage Boys BB (V) vs Basis Chandler Senior Night  7:30 pm – 8:30 pm Mesa InterStake Center, 830 E 2nd Ave 85204

2/10 – 2/12 NAU Jazz Mad Choir February 10, 2022 – February 12, 2022 @ Flagstaff

2/11 Heritage Flag FB @ Ville de Marie 4:30 pm – 5:30 pm Ville de Marie 8524 E. Thomas Rd 85251
A NOTE FROM Mrs. Udall:
Hello Heritage Families,
I am impressed that the majority of our scholars are kind, considerate, and responsible individuals. We are a campus of Heroes striving to develop strong character. This month in Citizenship our focus is on the character pillar of Humility, and our Hero Habit is "be teachable."  We've been thinking and talking about this quote by Thomas Jefferson, "He who knows best knows how little he knows." 
Our junior high scholars have successfully entered their course requests for next school year into PowerSchool. If your scholar was absent this week, Ms. Seaman will reach out to them individually to enter their course requests.
High school scholars will enter their course requests on February 16 & 17 in their English classes. We are here if you have any questions.
Covid continues to be active on our campus. We are grateful for your cooperation and continue to provide a high-quality education to our scholars. When your scholar is in quarantine or absent, please reach out and communicate with teachers and encourage your scholar to keep up on their schoolwork. Absences have been a challenge for both scholars and teachers, and we continue trying our best to navigate this interesting time.
If you've never seen one of our performing arts events, join us this weekend for Broadway Bound on Friday at 7:00 or Saturday at 3:00. Scholars will sing a variety of songs from Broadway musicals over the years.
We know that you have choices when deciding where to send your child to school. Thank you for choosing Heritage Academy. We always appreciate your feedback and thank you for completing the surveys.
May you and yours stay healthy!
Sincerely,
Heidi Udall, Principal – Heritage Academy Mesa
ENTERTAINMENT FOR THE WHOLE FAMILY!
A not to be missed Broadway musical theatre revue highlighting songs from a variety of musicals including Hairspray, Lion King, Bye-Bye Birdie, Footloose and many more! Featuring our 7th – 10th grade scholars.
February 4th at 7 PM   and February 5th at 3:00 PM

GRADES 9-12 COURSE SELCTION FEB. 16 & 17
Choose wisely!  You will not be able to make changes once you've entered your selection.
Take this week to look at your options.  Ask questions, obtain signatures if needed.
NOT YOUR AVERAGE CLASS!
LEFT: Ms. Henriksen's French class made a cooking show video and shared recipes from France. Bon appétit!
BELOW: Latin II scholars researched the question, "Why study Latin?" in Ms. Mary Phelps Latin II classes. Look at this neat newspaper created by some of our 8th grade scholars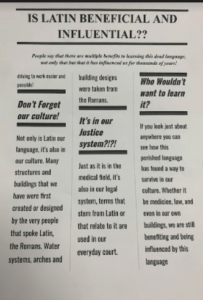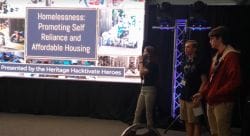 ABOVE: Meet our Heroes who participated in the City of Mesa's Hacktivate Mesa Conference.
These scholars joined students from around the city to tackle the issues of Homelessness,
Climate Change, and Mental Health Issues. We appreciate David Bear who sponsored
our team of scholars: Cambri Miller ; David Connelly ; Dallin Pratt ; Ethan Johnson ; Kitty Kister; Rylee Forsgren ; Peter Forbes
LEFT:
Stetson Langkilde, Elliot Freeman, and
Adam Miles practiced their Spanish through
a restaurant skit.
Thank you Ms. LuzHoxsie for giving our scholars
"real life" experiences in their Spanish classes.
BELOW: Ms. Strong's 8th grade science scholars enjoying a lab.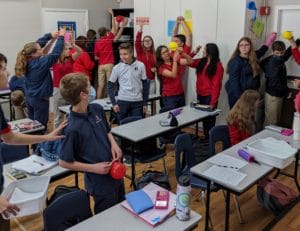 INTERESTED IN PLAYING SPORTS AT THE COLLEGE LEVEL?
Join Coach Rese on
Feb. 16 at 6:00 pm in Room 3
to learn how Heritage can help with recruitment
Questions: email Coach Reese creese@heritageacademyaz.com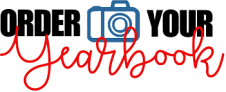 YEARBOOKS ON SALE NOW!
LAST DAY TO BUY YEARBOOK FEB 28
Login to your MySchoolBucks account
Go to the Store page / Select Yearbook
Price is $50 
HELP BUILD A LIBRARY!
Give the gift of reading!
Our newest campus needs help in building a library for its' young scholars. What was the one book that made an impact on you?
We have a box in the lobby for new or gently used books. Items for all grade levels are needed.
Thank you!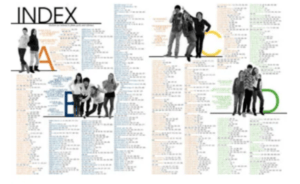 INDEX LETTERS SALE!
Do you want to be featured in this year's yearbook Index? Have your picture next to the letter of your last name.
Limited quantities available. Get yours now! Just $10 a letter!
BUSINESS ADS IN THE YEARBOOK SALE!
Purchase a Yearbook Business Ad  for $100.
Size 2.125 x 2.75 quarter of a page.
We can use your design, or we can design one for you.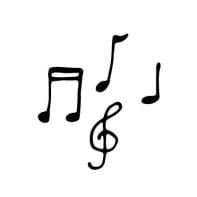 PERFORMING ARTS TOUR:
WHEN: April 28th – 30th
COST: $549(includes: 2-Roundtrip deluxe motorcoach, 2 nights at hotel (including breakfast), 2 dinners, 1-day park pass to Disneyland, Music Workshop)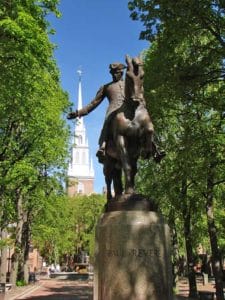 NEW YORK & BOSTON LIBERTY TOUR (SPRING 2022):
WHEN: March 7th-12th
COST: $2,100(includes: Airfare, hotel rooms (quad occupancy), five full breakfasts, four dinners, one lunch, and all entrance fees)
Do you shop at Amazon? 
A percentage of every purchase could be going toward our school if you check out during your transaction at Smile.Amazon.com  instead of the normal amazon site. Do good while shopping and check out with Smile.Amazon.com every time you shop!
Schedule an appointment to meet with Mr. Brown, College Relations Manager Click HERE !