Thank you to yearbook for a great after school party on Thursday.  What a FUN way to end the year!
Attention all Scholars:  Please check the lost and found for any jackets, water bottles, or other items you may have misplaced this year.  The lost and found will be cleaned out next week and all items will be donated.  Also make sure you return any textbooks to your teacher and avoid textbook fines next year. 
If you have any gently used uniform clothing items that you would like to donate, Scholar Council is doing a Uniform Clothing drive.  Bring your clean gently used uniform clothing to school tomorrow or Wednesday to the awards assembly.  We will collect, wash and sort all donated clothing.  Then over the summer parents or scholars can come to the school during normal business hours to shop for free donated uniform clothing items.  
On Wednesday, plan to arrive at the Mesa Civic Center Amphitheater at 8:30 and be picked up at 10:30.  Remember you must be in uniform and have a mask for this last day of school event.  There will be several groups performing at the awards ceremony so make sure you get there early for a good seat!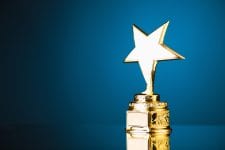 Good luck on finals these last two days!  
Scholar Council QUOTE of the WEEK:  From this year's founding father, George Washington-
"Associate with men (and women) of good quality if you esteem your own reputation; for it is better to be alone than in bad company."