Important Dates to Remember
1/3 SCHOOL RESUMES CLASSES START 7:45AM 

1/4 Heritage Boys BB (JV) @ AZ Compass 5:00 pm – 6:00 pm AZ Compass 2020 N Arizona Ave 85225

1/5 – 1/8 Arts Retreat Emmanuel Pines Camp & Conference Center, 3000 Spence Springs Rd 86305

1/5 Heritage Boys BB (JV) vs AZ Compass 4:30 pm – 5:30 pm Interstake Center 830 E 2nd Ave 85204

1/5 Heritage Boys BB (V) vs Alta Vista  7:00 pm – 8:00 pm Mesa InterStake Center, 830 E 2nd Ave 85204

1/7 Heritage Boys BB (V) @ Imagine Surprise 6:30 pm – 7:30 pm Imagine at Surprise Gym 14850 N 156th Ave 85379
A NOTE FROM Mrs. Udall:
Hi Parents,
I'd like to begin by wishing you all a Merry Christmas, Happy New Year and wonderful holiday season.
In the past week, we have been showered with gifts, treats, and a beautiful luncheon. Thank you.
Our teachers have worked so hard, and your thoughtfulness makes a difference.
In December, we are saying goodbye to some of our staff and would like to publicly thank them for their contribution to Heritage. Each has made a difference in the lives of our scholars.
Ms. Capps, our 7th grade English teacher and Rick Bryson, our Government/Economics teacher are both retiring. Jessica Nichols at the front desk and Seth Chambers, our Latin II teacher are both moving onto the next phase of their lives. We will miss them all.
Part of the magic of Heritage is the high quality of our teachers. We are looking for strong candidates to hire and appreciate any references. Please email me if you or someone you know is interested in working at Heritage. Positions are also posted on our website.
Just as we say goodbye, we also say hello!
We welcome Heidi Connelly to the Heritage Mesa Team as our new front desk manager. and my executive assistant. She brings a strong skill set to the job, but most importantly, she is kind and helpful.
We also welcome Stephanie Campos as a SPED Instructional Aide to teach our Junior High O & L class. She will be supervised by Kerri Walker, our SPED teacher.
A few items for between now and next semester.
Heritage does not send home report cards; however, grades will be finalized in PowerSchool on December 20.
If your scholar was sick this week and could not complete finals, please check with their teachers to determine how and when those finals can be completed.
If you have a child who would like to attend Heritage next year and is not yet registered, open enrollment ends December 31, 2021. Please enroll now through our website.
If your scholar drives to school, please confirm they have a parking pass and park in the school parking lot (or public lot across the street). Parking passes can be picked up at the front desk and are free.
If your scholar wants a locker, they are available through the front desk.
I appreciate the trust you place in Heritage and strive to honor it by providing a safe and rigorous learning environment for your scholars.
May you find rest and peace during this holiday season.
Festively,
Heidi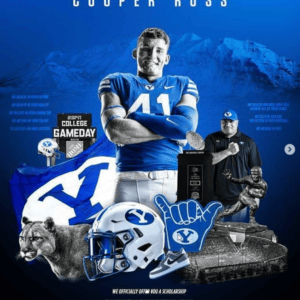 Congratulations to Cooper Ross!
Cooper is signing his Letter of Intent to play at BYU today at 4:30PM in the Auditorium.
The event should take 5 to 10 minutes, but it will be a moment Cooper and his family will never forget.
Come celebrate with them!
OPEN ENROLLMENT NOW OPEN!
ENDS Dec. 31, 2021
Don't delay! Apply now! Front desk staff are here Monday – Thursday 7:30-4 for assistance until Dec. 16.  We will be unavailable over the break to help with applications.
Sibling applications received after the deadline will be placed on the waitlist. 
FEES DUE BY 1/3/2022: MAKE AN ECA DONATION OR ACCOUNT CREDIT TO PAY FOR FEES
Need to pay an invoice but want to use ECA dollars?  DO NOT pay the invoice directly.
Once we receive the donation, we will apply it to the open invoice indicated on the donation form.
Want to pay with account credit? Email mesaregistrar@heritageacademyaz.com with FIRST AND LAST NAME of scholar and what fee(s) you would like to pay.
Please print or save the attached instructions for future use.  We cannot retroactively change payments to be ECA donations.
Questions?  email: mesaregistrar@heritageacademyaz.com or call the front desk at 480-969-5641.
Thank you.

Puerto Rico March 7, 2022 -March 12, 2022
Included:
Round-trip transportation / Sightseeing tours and site visits
All hotels with private bathroom  / Breakfast and dinner daily
Lunch on day 4 / Full-time tour director
Overnight security chaperone / Tour Diary™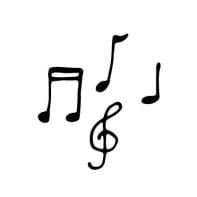 PERFORMING ARTS TOUR:
WHEN: April 28th – 30th
COST: $549(includes: 2-Roundtrip deluxe motorcoach, 2 nights at hotel (including breakfast), 2 dinners, 1-day park pass to Disneyland, Music Workshop)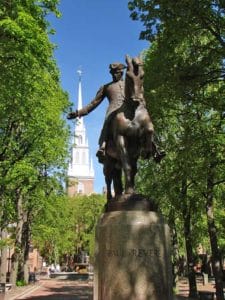 NEW YORK & BOSTON LIBERTY TOUR (SPRING 2022):
WHEN: March 7th-12th
COST: $2,100(includes: Airfare, hotel rooms (quad occupancy), five full breakfasts, four dinners, one lunch, and all entrance fees)
BUSINESS ADS IN THE YEARBOOK SALE!
Purchase a Yearbook Business Ad  for $100.
Size 2.125 x 2.75 quarter of a page.
We can use your design, or we can design one for you.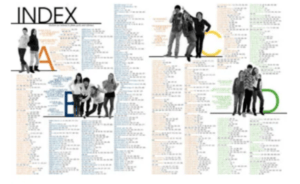 INDEX LETTERS SALE!
Do you want to be featured in this year's yearbook Index? Have your picture next to the letter of your last name.
Limited quantities available. Get yours now! Just $10 a letter!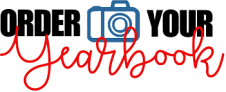 YEARBOOKS ON SALE NOW!
Login to your MySchoolBucks account
Go to the Store page / Select Yearbook
Price is $50 
Senior ads also available in the Store (limited quantities available!)
GRADUATION 2022 ORDER YOUR CAP & GOWN
ORDER BY PHONE 1-800-567-8367
ORDER IN PERSON -JOSTENS LOCAL OFFICE: 14827 N. Cave Creek Rd. Phoenix, Al   85032 Monday – Friday/ 9:00am – 5:00pm
Do you shop at Amazon? 
A percentage of every purchase could be going toward our school if you check out during your transaction at Smile.Amazon.com  instead of the normal amazon site. Do good while shopping and check out with Smile.Amazon.com every time you shop!
Schedule an appointment to meet with Mr. Brown, College Relations Manager Click HERE !