Heritage Academy's mission statement:
We are dedicated to youth, their growth and development, and believe in building sound character through strong families, strong communities, and a strong nation.
While teaching the academic disciplines, Heritage Academy is dedicated to instilling into the minds and hearts of our youth knowledge of and respect for the ideals and values of the great men and women of history, including those who founded the American nation.
As they gain an appreciation of these people of accomplishment, they will be ready to provide the selfless service to their fellow citizens and to their country which will be required in the coming years to assist in restoring America's greatness.
Heritage Academy exists to this end.
Important Dates to Remember
10/27 2022 Jr. High Starfighters Arcade Party 5:00 pm-7:45 pm (2 sessions)

10/28 2022 ACE Choral Festival Pinnacle High School, 3535 E Mayo Blvd 85050

11/1 2022 PianoLand Recitals  3:45 pm 

11/2 2022 PianoLand Recitals 4:45 pm

11/7 2022 PianoLand Recitals 3:45 pm

11/9 2022 PianoLand Recitals 3:45 pm

11/10 2022 PianoLand Recitals 3:45 pm

11/10 2022 Renaissance Festival 5:30 pm – 7:30 pm Auditorium

11/11 2022 Renaissance Festival 5:30 pm – 7:30 pm Auditorium
A NOTE FROM Mrs. Udall:
The energy on campus this week was lively fueled by scholars working on their service projects during Citizenship classes.  Look for updates on these next week.
Costumes are allowed on Monday. Dollars for duds standards are required.  No inflatable costumes, no face paint or excessive makeup, no masks, no weapons. Hats and wigs are allowed as long as they do not distract from classwork.
Second semester schedules are out.  See Ms. Seamans' note in the newsletter.
Be sure to see my email concerning parking in public lots.  Tickets will be issued for parking all day in marked lots.
I hope you all have a great weekend!
Heidi Udall, Principal
2ND Semester Schedules available in PowerSchool
Change requests MUST be submitted by Nov. 30
The only 3 reasons a

schedule

change will be considered:
1- Senior not on track to graduate
2- Open space in the 

schedule

 ( I have checked every 

schedule

 and no one has an open space)
3- Scholar placed in incorrect level class (i.e. 7th grader in 10th grade class)
The process for requesting a 

schedule

 change is as follows:
1. Pick up a blue "

Schedule

 Change Request" form from the front office.
2. Scholar fills out the form completely and turns it into the front desk.
Form will be reviewed and if the request matches one of the reasons for making a 

schedule

change, I will try to make it work.  
If I am able to make the change, I will let the scholar know. 
If the request is for a reason other than one of the 3 listed, scholar will need to write out a detailed, well-written reason using proper grammar and punctuation for the request the on back of the form. We try to be clear that scholars need to choose their classes carefully as we are not able to accommodate the changing of minds.
Please do not email me requests for

schedule

 changes.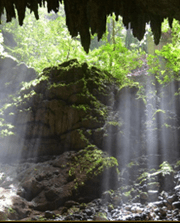 Heritage Science & Language Excursion!  Mar 12, 2023 – Mar 18, 2023 
This tour is open ONLY to our 9 & 10th grade scholars. 
  Come experience
San Juan, Culebra, Las Cavernas def Rio Camuy, Luquillo Beach
If your scholar is interested in participating in the tour, please complete the sign up form:
Spring 2023 Puerto Rico Tour Signup Sheet
$200 (NON-REFUNDABLE) by October 7, 2022 
$700 per person November 11, 2022
$700 per person December 16, 2022
$700 per person January 13, 2023
We encourage students to take advantage of Arizona ECA donation opportunities to help pay for tours.
Includes: Airfare, transportation, hotel rooms, breakfast & dinner, and all entrance fees.
HERITAGE ACADEMY FALL PLAY!
Tony-winning Peter and the Starcatcher upends the century-old story of how a miserable orphan comes to be The Boy Who Would Not Grow Up (a.k.a. Peter Pan). This wildly theatrical adaptation of Dave Barry and Ridley Pearson's best-selling novel features 16 actors portraying multiple unforgettable characters. Peter and the Starcatcher reminds us to use our limitless imaginations to experience this story.
NOV. 3 & 4 at 7PM
NOV 5 at NOON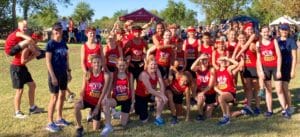 CROSS COUNTRY NEWS!
October 22nd was another win for our JH XC boy's and girl's team!  Everyone did great!
JH Boys
Cedric Fillmore: 2nd place
Brigham Shoemaker: 7th place
Will Sweetnam set a new PR record for himself
Team scored 1st place overall
JH Girls
Mady Spilsbury: 5th place
Lainey Stapley: 6th place
Bailey Goodman: 7th place
Kamilla Gastelum set a new PR record for herself
Team scored 1st place
Heritage Academy France Tour Information Meeting
Heritage Academy is going to France in 2024! You're invited to join us in Paris, Normandy and Brittany. Get ready to taste crepes, explore Paris, and experience the historic Normandy beaches 80 years after D-Day landings! (Open to all Heritage high school scholars.)
Your Instagrams and Snapchats won't even be able to handle it. Remind your family to RSVP for the virtual information session on November 1st at 7:00PM to learn more. Be sure to register so that we have an accurate count.  It is very easy! Click here: RSVP for Virtual Information Session

YEARBOOK PRICES GO UP NOV. 1!
Missed out last year? Buy the 2021/22 Yearbook HERE limited supplies $30 each!
Want one this year? Buy the 2022/23 Yearbook HERE on sale for $45!
Price for a yearbook will go up to $50 at the end of October
SENIORS: Interested in a senior ad?  Full page: $100; Half page: $50; Quarter page: $25 BUY YOUR SPACE HERE
Also available: BUY INDEX LETTERS HERE  and BUY BUSINESS AD HERE
Questions: Mrs. Melchin kmelchin@heritageacademyaz.com
Fine Arts Retreat  Jan. 11 -12, 2023
Advanced scholars from all Heritage Academy campuses enrolled in arts classes and programs may attend the Fine Arts Retreat in January.
Invited scholars will spend three nights and four days (Wed.-Sat.) at Pine Summit Camp located in Prescott, AZ. Scholars will spend two full days in intensive study and rehearsal in preparation for a live performance on Saturday.
Cost: $285 (includes transportation, meals, intensive workshops, extracurricular activities, and lodging at the camp.)
AZ Tax Credit can be used to pay for this!
Sign up today!
$140 due September 23, 2022**
$145 due December 1, 2022**
*Subject to based on enrollment
**No money will be refunded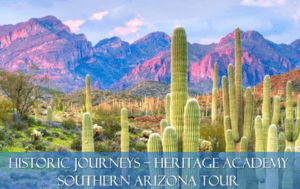 Junior High Southern Arizona Tour April 26 & 27, 2022
Exploring: Tombstone, Queen Mine, Bisbee(including ghost tour), Pima Air & Space Museum, and the Sonoran Desert Museum
Includes: transportation, hotel for 1 night, 2 breakfasts, 2 lunches, and 2 dinners, and admissions to venues
 Payment schedule: $370/person
$123.33 due Nov 1, 2022
$123.33 due Feb 1, 2023
Balance of Tour fee due March 1st, 2023
All payments must be via MySchoolBucks. Do NOT pay invoice directly with ECA funds.
Refund Policy (either tour company or student cancels) Full refund before Dec. 15, 2022. Refund minus $100 between Dec. 16th & Mar. 23rd No refund after March 24, 2023
Class of 2023 Caps & Gowns Order Now!
Jostens' has created graduation packages for your upcoming celebration!
Questions: Perry Spindler perry.spindler@jostens.com  or  Matthew Hatten matt.hatten@jostens.com
Please contact Jostens' directly with any questions. They will have all the answers and will  ensure your order is exactly what you (and your family) want.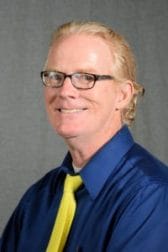 Dr. Keith Idso
Dr. Idso earned his BS in Agriculture and his MS in Agronomy & Plant Genetics from the University of Arizona. He then ventured north and received his Doctorate in Botany at ASU. Several years later, Dr. Idso attended the University of Phoenix where he completed a post-bac program in education to become a certified teacher at both the elementary and secondary school levels. His secondary school
certification carries endorsements in general science, biology, and chemistry. As an educator, Dr. Idso served as an adjunct faculty member at ASU, CGCC, and SMCC where he taught various courses in botany and biology. He also taught 5th grade for 15 years on the Salt River Pima-Maricopa Indian Community, before moving on to teach biology and chemistry at their high school for the next nine
years. After 24 years of service, Dr. Idso left the Indian community for Heritage Academy where he plans to establish his new career as an educator.
In his free time —who are we kidding— Dr. Idso is a single parent of 11-year-old twin daughters, so he has no free time! So, when he makes the time, Dr. Idso loves to go out country swing dancing! He is also an avid hunter, rock hounder, and enjoys collecting sea creatures and eating tacos down in Rocky Point.
Senior Eric Jewell Learn More Here 
I always knew I wanted to teach, but my early ambitions focused on higher education. So I earned a BA and MA from Brigham Young University, then a Ph.D. from the University of New Mexico. My higher education dreams became a reality as I spent 16 years teaching at Truman State University in northeast Missouri. But, I started getting a nagging feeling that I might enjoy teaching high school — at the very least I should give it a try so I could more effectively prepare future teachers, which was part of my job. This desire, and other personal circumstances brought us to Mesa and Heritage Academy, AND I AM LOVING IT! I have traveled extensively in Mexico and Spain, and more recently I directed our first Heritage Academy tour to Puerto Rico.
I have four children, with the last two being Heritage graduates. In my free time I enjoy sports and athletics, mountain biking, camping, home remodeling and most of all, spending time with my wife and children. Teaching at Heritage has helped me see that the best teachers don't just focus on their subject matter, but they see each student as a valuable individual. As I teach students about the beautiful Spanish language, and the many interesting and wonderful Hispanic cultures around the world, I love getting to know them better, and sharing in their growth here at Heritage Academy.
Ms. Christine Kenney Learn More Here
I have been teaching Ballroom Dance at Heritage Academy since January of 2007. I was first introduced to Ballroom Dance while attending college at Brigham Young University where I got my BA in Family Science. I am a former competitive Ballroom Dancer and have been involved with other dance projects such as various musical theater productions in school and the community, "cotillion" style classes at the Mesa Country Club, choreography for Jr. Miss Pageants, Dance Festivals, and the Gilbert Temple Cultural Celebration. I also teach Pilates and Jr. Fitness here at Heritage Academy. As an LMT, Health Coach, former powerlifter and aerobics instructor, I am enthusiastic about health and fitness. Additionally, I am a mother to four and grandmother to eleven and counting. My younger two children are Heritage Academy alumni. Besides dance and fitness, I also enjoy reading and travel and have spent some time living abroad.
Do you shop at Amazon? 
A percentage of every purchase could be going toward our school if you check out during your transaction at Smile.Amazon.com  instead of the normal amazon site. Do good while shopping and check out with Smile.Amazon.com every time you shop!
COLLEGE CORNER 
Seniors – don't forget to schedule your senior 1-on-1 meeting with Mr. Brown. 
You can scan the QR code outside Mr. Brown's office or click here.

FAFSA INFORMATION!
12th grade is the time to apply for admission to college and to apply for federal student aid by filling out the Free Application for Federal Student Aid (FAFSA®) form. Opens Oct. 1.  Check out goingmerry.com for a more user-friendly application, plus, there are thousands of scholarship opportunities.  Just complete your profile.
Complete the FAFSA form even if you believe your child won't qualify for any free federal aid. Many colleges will require FAFSA if you are getting any aid directly from the school. In addition, your family circumstances may change due to divorce, death or medical issues and you can appeal to the school due to the change in circumstance.