Important Dates to Remember
8 / 24 Heritage GBB (JH) vs Heritage Gateway 4:45 pm – 5:45 pm Broadway Recreation Center, 59 E Broadway Rd 85210

8 / 25 Heritage Swim HS/JH Invitational 5:00 pm – 8:00 pm 3838 S. Arizona Ave Chandler 85248

8 / 31 Heritage GVB (JV) vs Southwest Leadership  4:30 pm – 5:30 pm
First United Methodist Church of Mesa, 15 E 1st Ave, Mesa, AZ 85210

8 / 31 Heritage GBB(JH) vs Dobson Academy  5:00 pm – 6:00 pm Interstake Center Gym 830 E 2nd Ave 85204

8 / 31 Heritage GVB vs EDUPRIZE 6:00 pm – 8:00 pm
First United Methodist Church of Mesa, 15 E 1st Ave, Mesa, AZ 85210

9 / 1  Heritage Swim JH Invitational  4:00 pm – 5:00 pm Canyon State Academy, 20061 S Rittenhouse Rd 85142

9 / 2 Heritage Swim HS Invitational  4:00 pm – 5:00 pm Canyon State Academy, 20061 S Rittenhouse Rd 85142

9 / 2 Heritage GVB (JV) vs Heritage Maricopa  4:30 pm – 5:30 pm First United Methodist Church of Mesa, 15 E 1st Ave 85210

9 / 2 Heritage GVB (V) vs Heritage Maricopa 6:00 pm – 8:00 pm First United Methodist Church of Mesa, 15 E 1st Ave 85210

9 / 6 Labor Day NO SCHOOL

9 / 7 Labor Day NO SCHOOL

9 / 7 Heritage GBB (JH) @ Skyline Gila River school 4:30 pm – 5:30 pm 255 East Riggs Road 85249

9 / 7 Heritage GVB (V) @ Basis Chandler 6:30 pm – 7:30 pm 4825 S Arizona Ave 85248

9 / 8 Heritage Swim HS/JH Invitational 5:00 pm – 6:00 pm 3838 S Arizona Ave 85248

9 / 9 Senior BBQ 11:30 am – 12:00 pm

9 / 9 Heritage GBB (JH) @ Imagine at East Mesa 4:45 pm – 5:45 pm Inspire Courts 1090 N Fiesta Blvd 85233

9 / 9 Heritage GVB (V) vs Basis Chandler 6:00 pm – 8:00 pm First United Methodist Church of Mesa 15 E 1st Ave 85210

9 / 10 Cross Country Pasta Dinner 5:30 pm – 7:30 pm Ballroom.

9 / 11 Heritage Cross Country Invitational  8:00 am – 9:00 am Tumbleweed Park 745 E Germann Rd  85286

9 / 11 Heritage FB @ Heritage Maricopa  7:00 pm – 9:00 pm 41000 West Heroes Way 85138
A NOTE FROM Mrs. Udall:
We had an incredible day of service from our Citizenship classes!  I loved talking with our scholars hearing about the class service projects. If you're wondering what happened today, here's a list of just some of the service rendered today:
welcoming our 7th graders by giving them candy & chips at lunch and talking with them about their experience
recycling cans and water bottles
putting  uplifting post it notes in the JH hall
making posters and writing thank you notes for the front office staff
writing thank you notes to different teachers and putting those in mailboxes with treats
cleaning classrooms, hallways, and the auditorium
labeling instruments in the band & orchestra room
making signs for fire drills
making and laminating mouse pads for the computer labs
writing letters to veterans and sick children
collecting hygiene products for the homeless
and so many other things
It is such an honor to watch your scholars show such kindness.
Thank you for letting us be a part of their lives.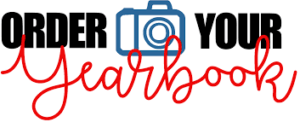 YEARBOOKS ON SALE NOW!
Login to your MySchoolBucks account
Go to the Store page / Select Yearbook
Price is $45 increasing to $50 in Sept.
Senior ads also available in the Store (limited quantities available!)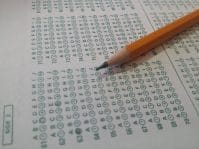 AP AND PSAT TESTING: SIGN UP NOW!
Login to your MySchoolBucks account
Go to the Store page (see links below)
Select the appropriate AP test ($96 per test) or the PSAT ($20 ; seats limited)
FINE ARTS RETREAT:
WHEN: Jan. 5-8
COST: $250 (includes transportation, meals, workshops, activities and lodging)
Advanced scholars enrolled in arts classes and programs may attend the Fine Arts Retreat in January.
Three nights and four days (Wed.-Sat.) at Emmanuel Pines Camp located in Prescott, AZ.   Scholars will spend two full days in intensive study and rehearsal in preparation for a live performance on Saturday. Questions? Contact Anna Phelps: aphelps@heritageacademyaz.com
From inventory delivery delays to staffing shortages and the highest consumer demand we have ever experienced, the COVID-19 pandemic has affected school uniform providers in a way no one could have predicted. As we work around the clock to fulfill orders, replenish shelves, and help our customers, DENNIS wants to extend a HUGE THANK YOU to those families who have been waiting so patiently for their uniforms!
If you're still waiting for items, we apologize and thank you for being so patient. Please know that you will receive ALL that you have ordered! We will continue to update both parents and schools with details and timelines as we are able.

WANTED: JH GIRLS BASKETBALL PLAYERS
PRACTICE: Tues & Thurs 4:30 – 6 p.m. at the InterStake Center (no experience necessary/no need to be enrolled in Basketball class)
NEED A RIDE? meet in ballroom after school and a ride will be provided to practice
FIRST GAME: Tuesday  8/24 4:45 – 5:45 p.m. at Broadway Recreation Center
QUESTIONS: contact Coach Martinez at fred.martinez@heritageacademyaz.com or Coach Despain at gnatmarty@msn.com.
Do you shop at Amazon? 
A percentage of every purchase could be going toward our school if you check out during your transaction at Smile.Amazon.com  instead of the normal amazon site. Do good while shopping and check out with Smile.Amazon.com every time you shop!
Schedule an appointment to meet with Mr. Brown, College Relations Manager Click HERE !